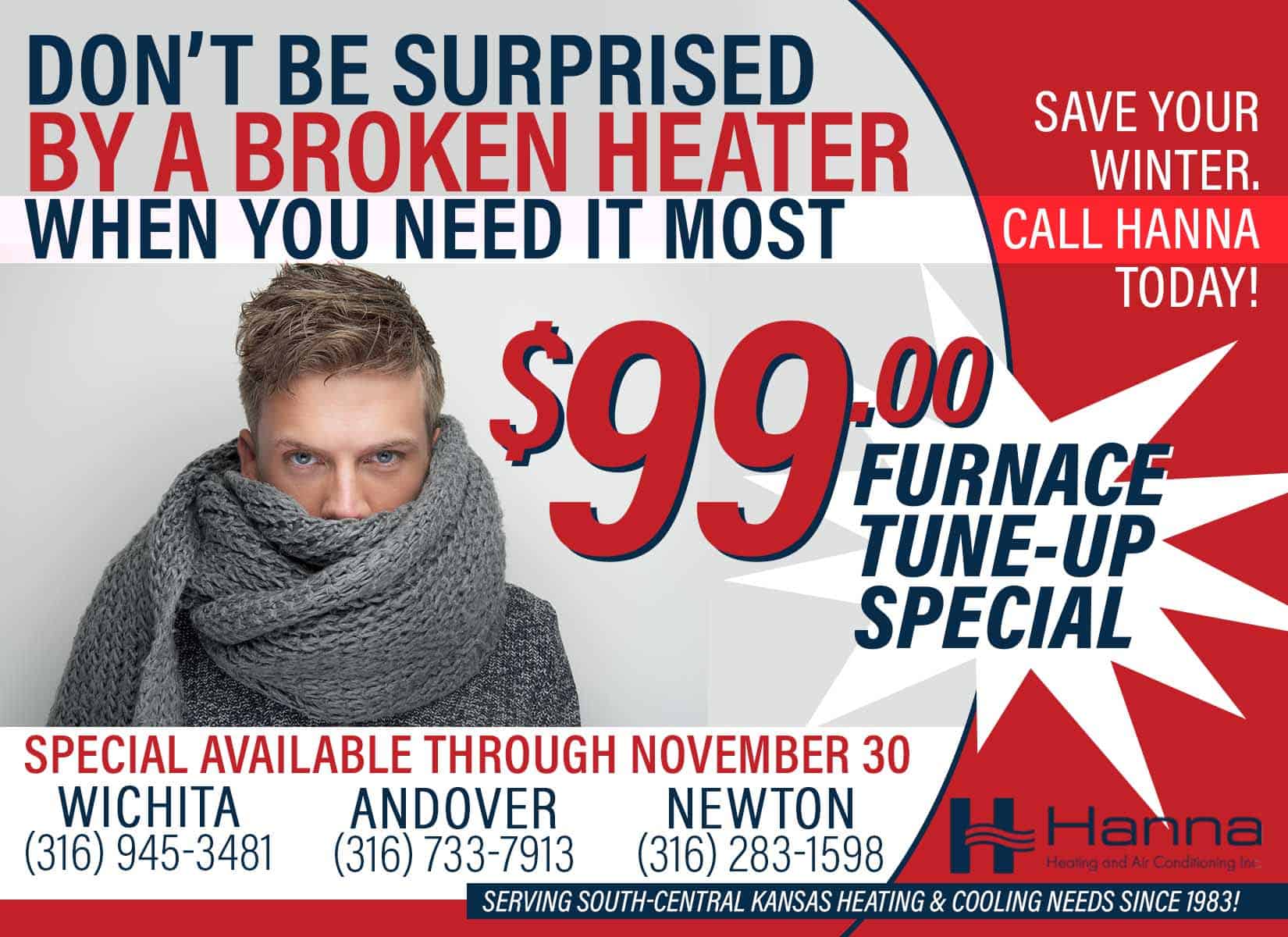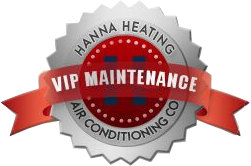 You're Our Top Priority
At Hanna Heating and Air Conditioning, we are proud to reward your faithful business with VIP Maintenance. When you become a member of our VIP Maintenance Program, you'll be met with the outstanding Hanna service you know and love, as well as a few other benefits, exclusive to our VIPs. This unique program has been designed not only to keep your HVAC system running safely, but also to lower your utility bills and allow your family comfort and peace of mind, knowing that they're in good hands.
A third-generation family business, Hanna was built upon family values and strong relationships, and we want our client-relationships to last. As a result, we pride ourselves on our exceptional customer service and unmatched quality of work. We stand by these core principles by offering all of our VIP Maintenance Program members personalized care, contacting you when your unit should be serviced, not when it's convenient for us.
If you're not completely satisfied with your service experience, just give us a call. If we can't make you happy, we'll gladly work with you to create a positive experience.
From our family to yours,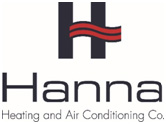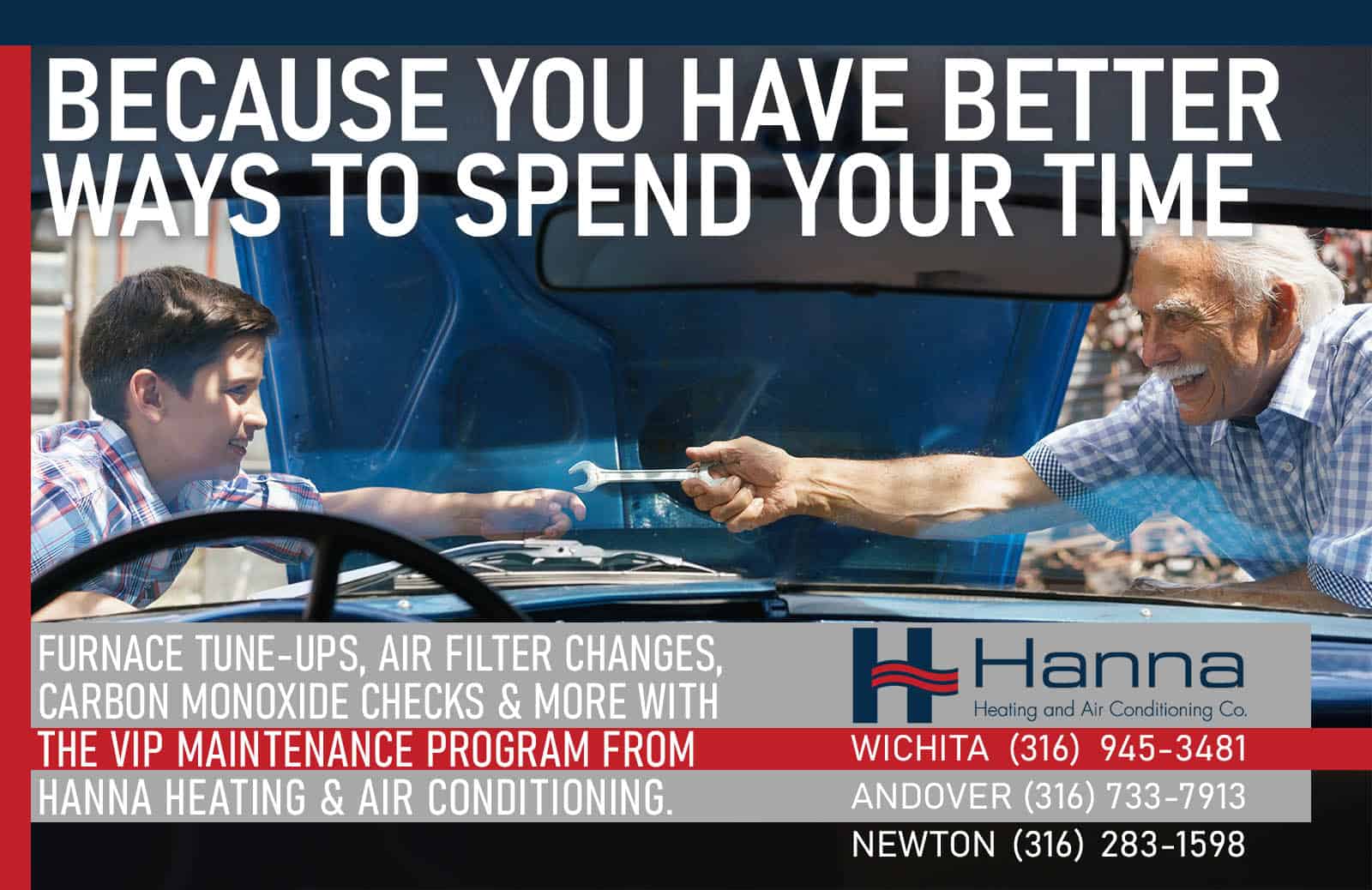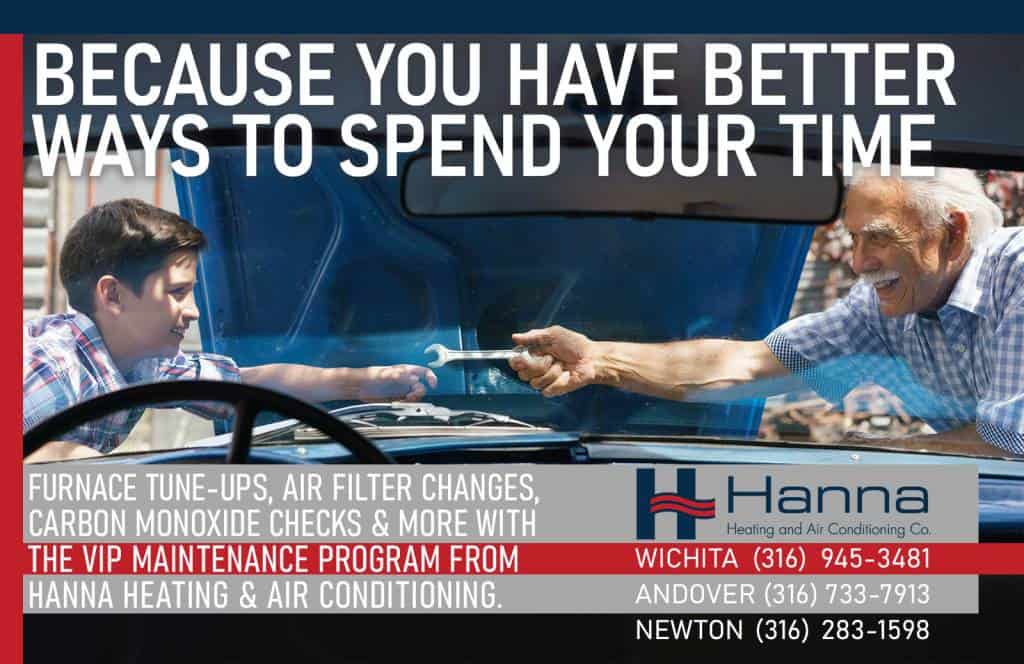 Let the Hanna Heating and Air Conditioning VIP Maintenance Program Take Care of Your Family!
When you become a VIP Maintenance Program member, you make the choice to protect the investment you've made in heating and cooling your home. Studies have shown that HVAC units that receive regular tune-ups can often last years longer than systems that are neglected. That's good news for the comfort (and the budget!) of each of our VIPs.
VIP Maintenance Program members are entitled to incomparable benefits, including:
PEACE OF MIND: You'll never have to worry about your HVAC system, as our team will perform a complete inspection and offer preventive maintenance in the spring and the fall to ensure that your unit is in good, working condition. You'll be ready to accommodate any weather that the Kansas winds blow in!
ENERGY SAVINGS: Inefficient HVAC systems can drain your savings without changing your temperature. With Hanna's regular system inspections, you'll enjoy high-performance heating and cooling while reducing energy use and lowering utility bills.
PERSONALIZED CARE: Our team will keep track or your maintenance plan, and we'll contact you when it's time for a seasonal tune-up based on your unit, schedule, and your needs. We're dedicated to offering the service you need when you need it most, not when it's convenient for us.
TOP-PRIORITY SERVICE: With that said, we offer members of the VIP Maintenance Program top-priority service, which means that we work hard to schedule your service calls as soon as possible.
DISCOUNTED PARTS AND LABOR: To show our gratitude to our VIPs, we also offer discounts. All parts and labor prices are automatically reduced by 10 percent for members of the VIP Maintenance Program.
EQUIPMENT REPLACEMENT SAVINGS: Members save even more, with a five percent discount offered on all equipment replacement.
Hanna Heating and Air Conditioning's VIP Maintenance Program is an annual maintenance program that's ideal for residential HVAC users in the Wichita, Kansas area.