West Wichita
First founded by Carl Hanna in 1983, Hanna's West Wichita location is the home office and the one that started it all. For three generations, our Hanna family has owned and operated Hanna Heating & Air Conditioning. Todd Hanna, president of Hanna, runs the Wichita HVAC location which his dad started out of their own home for its first year. This shop, located in the same West St. location since 1985, serves people all across Sedgwick County and beyond. With more than 50 HVAC trucks on the street in Wichita, we are in prime position to serve you as quickly as you need.
We are proud to be based out of Wichita and our company is actively involved in the community and supporting many worthwhile organizations. Hanna is a member of local organizations including the Wichita Chamber of Commerce and the Wichita Area Builders Association. We are huge sports fans and root for the Shockers every chance we get. You've likely seen our banners hanging in Koch Arena and Eck Stadium.
Working with our partners at Klausmeyer Construction, we donate heating and air systems to the Shocker House project which provides homes that are sold with profits going to the Shocker Athletic Scholarship Organization .
Other Wichita community projects Hanna is proud to be involved in include work on the St. Jude Dream home and being a donation drop-off location for Wichita's Littlest Heroes' Holiday Toy Drive.
Our main Wichita HVAC shop has undergone several expansions over the decades. It serves as our central office, showroom, warehouse, administration center, and it is the location where all our fabrication work is handled. Not only has this shop seen great growth, our Hanna company has grown exponentially over the years, adding our Andover location in 2005, and another in 2008 in Newton.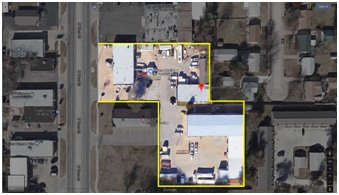 Stop by and visit our showroom. See our full line of heating and air products actually running so you can get a true feel for how they will function in your home. We are open Monday through Friday from 8:00am to 5:00pm but are always on call with a 24/7 service department. If an emergency happens, no matter what time of day or night, we can be reached for 24-hour service. We're located at 220 N. West St., just 2 miles north of Kellogg at the West St. exit. Or give us a call at 316-945-3481.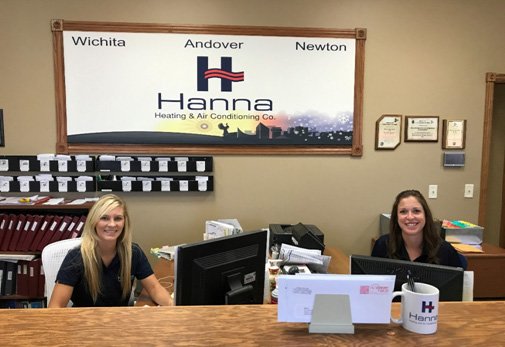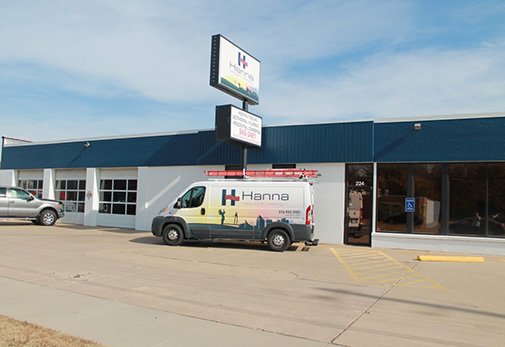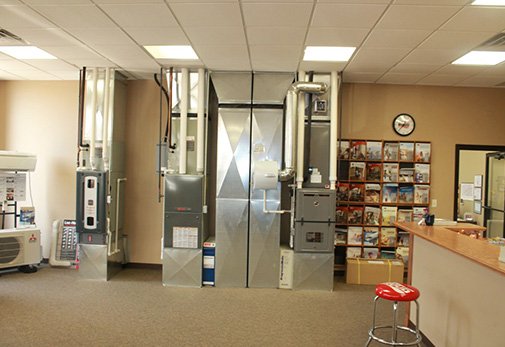 I needed a new AC and furnace and Hanna was recommended to me by a friend who had a new system installed. Danny came out and gave me an estimate and answered all of my questions. He was very thorough in explaining the brands they carry and their benefits. I had everything installed just a few days after that, and the guys did a great job.
I think it's been a month now and the furnace seems to work great and the AC is amazing. I recommend Hanna and everyone I dealt with seemed like hardworking trustworthy guys, which I felt was very important for contracting work to be done in my house.
Great service! A/C went out and 15 minutes later they were there and already knew the problem, fixed it there on the spot and talked me through the whole process! Asked a ton of questions and he knew every single one, super knowledgeable guy. A/C was up in running within 10 min of him showing up. Checked the whole system to make sure it was all good. Cheap and fast. Just how I like it.
Our West Wichita location is just North of Kellogg on West St between Douglas and 2nd. The Hanna building is located on the east side of the street right across from The Windshield Shop