How to Keep a Poorly Insulated House Warm
7 Signs Your Home Has Bad Insulation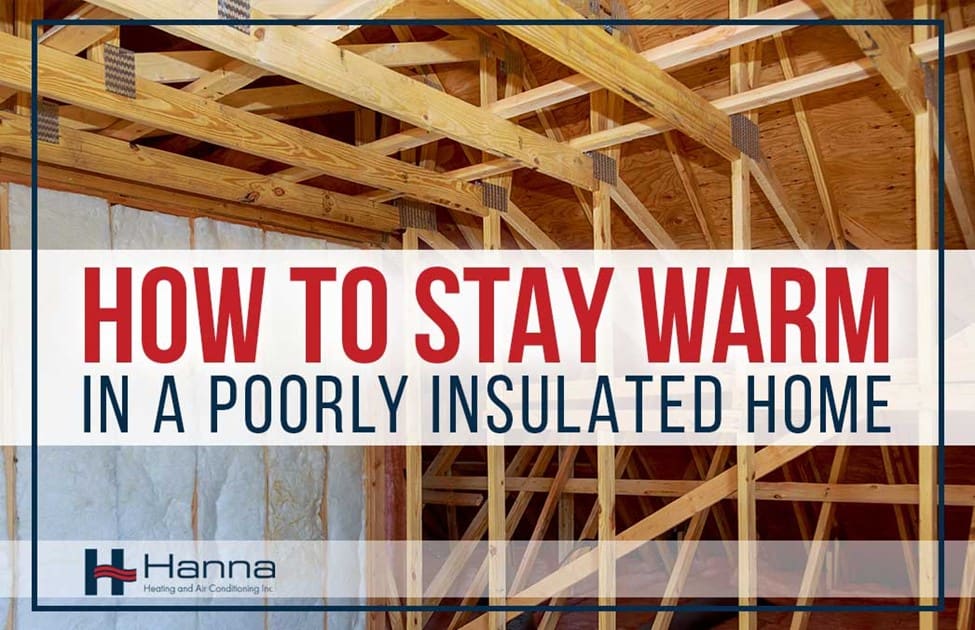 Are you looking for ways to improve the comfort and energy efficiency of your drafty home? If you live in a home with poor insulation, that can be a significant hurdle. But there are many ways to keep a poorly insulated house warm, even during extremely cold Kansas winter days.
Some ways to block out the cold are easy. Unfortunately, the most effective ways to keep your home warm are neither easy nor cheap.
Many homeowners across Wichita discovered how well (or how poorly) their home was insulated in February of 2021. A week of freezing and dangerous temperatures put Wichita area homes' furnaces to the test. Many families discovered that their home's heating system that had been keeping them warm during most Kansas winters was not keeping up with the demand of a week of sub-zero temperatures. A lot of that home heat loss is due to bad insulation.
What is Insulation?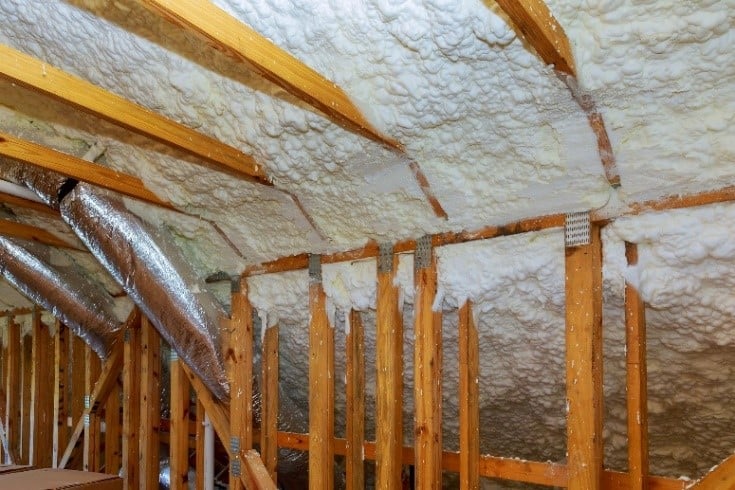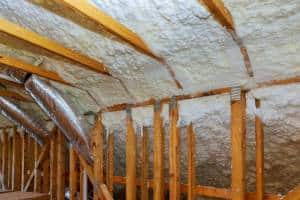 Insulation is any material put in a wall or attic space to decrease heat loss in the winter and the loss of cool air in the summer. There are several types of insulation, including loose-fill insulation (cellulose), fiberglass, and foam insulation which is sprayed into the walls. You can learn more about how insulation works and R-values from this EPA article.
Getting new insulation put in throughout your home can mean significant and costly work. But a home that is properly insulated is good for both comfort and energy efficiency.
Inadequate insulation will likely prevent your home from feeling uncomfortable throughout every room. It also means your furnace is probably working a lot harder than it should to keep your home at comfortable temperatures.
If you have a home that is poorly insulated, what can you do to improve your comfort and lower your energy bills? If getting more or new insulation installed isn't a viable option for you, there is some good news. You can take some simple steps to improve how well your home stays warm in the winter.
Tips to Keep a Poorly Insulated Home Warm
Cover your windows with plastic window seals. These are large pieces of plastic that affix to the frame and work well at keeping out the cold air that seeps in through the leaks in your windows
Hang thermal curtains over your windows.
Put a draft stopper in your door to the basement or garage. These devices help to seal your door from the cold air getting in from the gap at the bottom.
Make sure your heating system is maintained and has a clean air filter. Basic maintenance and tune-up checks are vital for your furnace to efficiently heat your entire home. Call Hanna at (316) 945-3481 for our professional heating system maintenance service.
Consider installing a ductless mini split system. These are ductless HVAC systems that provide both heating and cooling for a particular space. A mini split unit can especially be a great solution if you have a space with poor insulation and lack ductwork.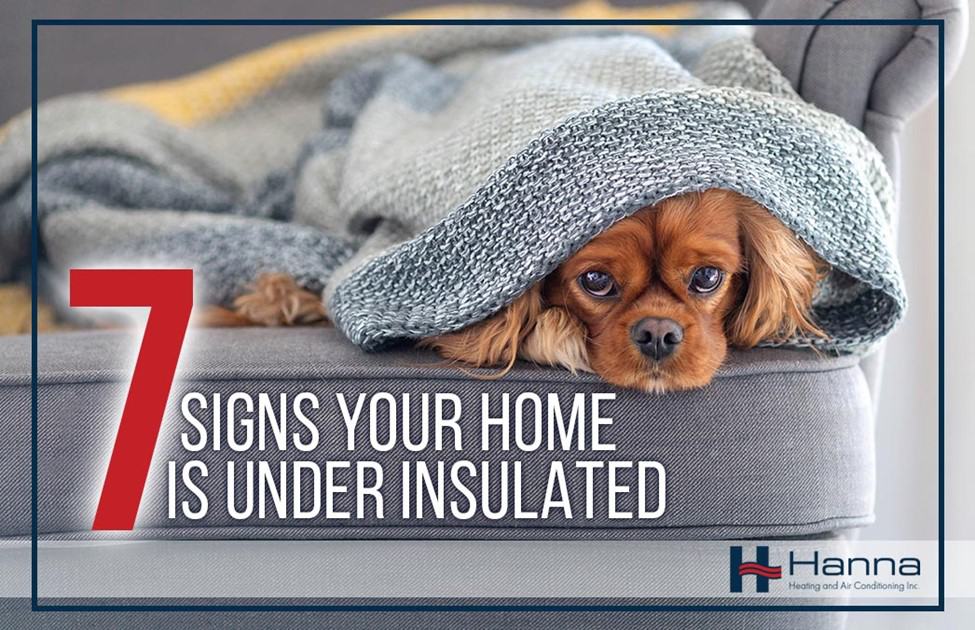 7 Signs That Your House Is Under Insulated
How can you know if your home is well insulated? You don't have to break into your walls to see the clues of a poorly insulated home.
You have inconsistent temperatures throughout your house. Maybe your bathroom is toasty while your kitchen is freezing. That is a good sign that those cold rooms do not have sufficient insulation.
Your energy bills seem a lot higher than they should be. If you are losing heat (or cool air in the summer), your HVAC system runs more often to maintain your desired temperature. You will literally pay the price for this with your monthly utility bills.
Your home feels drafty.
Your walls feel cold when you touch them in the winter.
You have dealt with your pipes freezing.
Insects, mice, bats, or other small creatures are finding a way inside your home.
You have loud neighbors. Not really. The real problem is that you can hear your neighbors. Good insulation is a noise barrier, so if you can easily hear outside sounds, that is a sign your home is poorly insulated.
Often a house with inadequate insulation will be lacking it for just a few rooms or a portion of the home. You may find it worth the work to get insulation added to those rooms with the worst cold issues during the winter.
Time for a Furnace Upgrade?
If you have noticed a decline in how well your home stays warm over recent years, an aging heating system may be to blame. A poorly insulated house may not be what is keeping you from getting your house warm.
Is your furnace more than 10-15 years old? While good furnaces professionally installed can last 20 or more years, many do not. Good maintenance and tune-ups (when necessary) help a home's heating system last a very long time.
If you are wondering how well your current furnace is keeping up, contact the Wichita heating experts here at Hanna Heating & Air Conditioning. We can handle maintenance work on your system and identify whether your furnace is still functioning adequately to heat your home thoroughly. Hanna Heating & Air provides free estimates for new furnace installation and can be sure to provide your home with a modern system that will keep your home comfortable and save you on energy costs.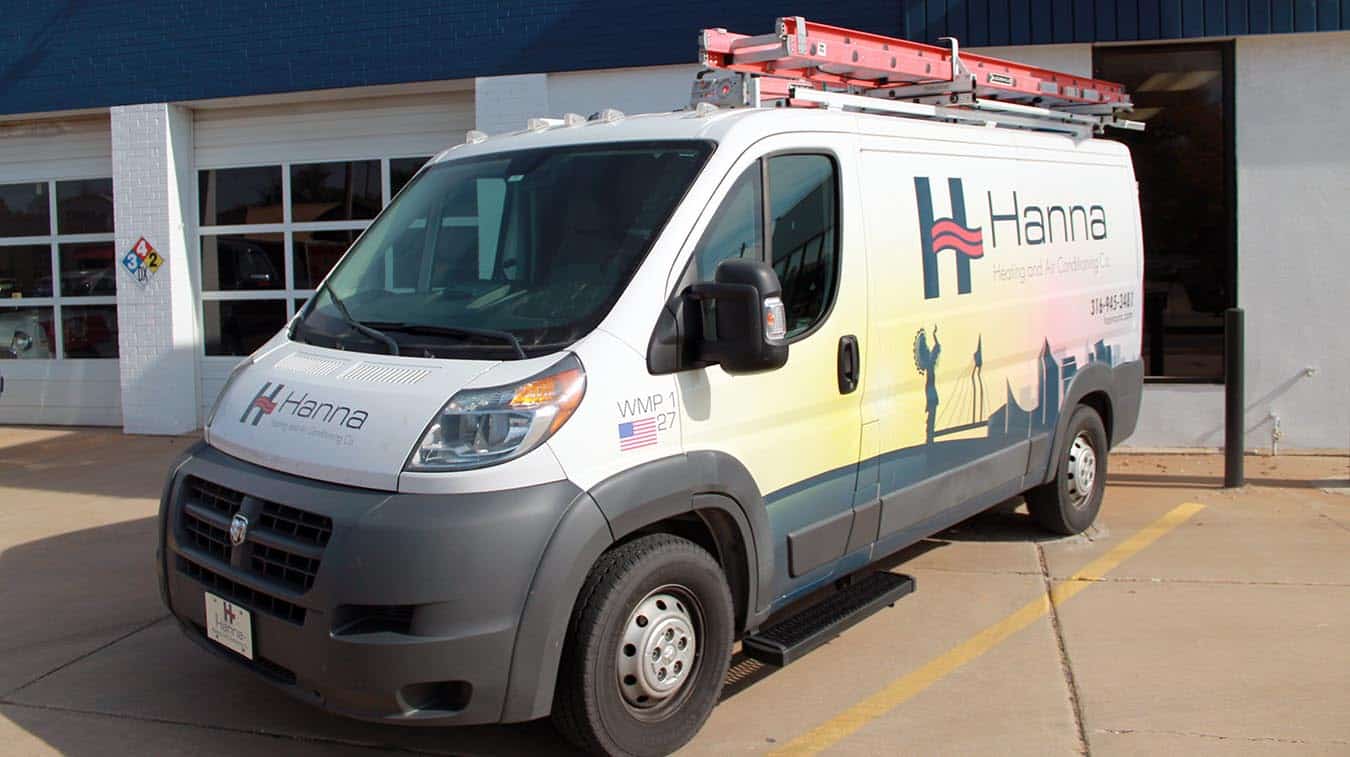 We have 3 locations to serve southcentral Kansas. In Wichita, call (316) 945-3481. In Andover, call (316) 733-7913. And in Newton, call (316) 283-1598.