Newton HVAC (Denny's Heating and Cooling)
Hanna Heating and Air Conditioning is proud to be of service to residents in Newton for their heating and air comfort needs.
We have been proudly delivering excellent HVAC service to Newton, with thousands of service calls, in Newton for over a decade, having acquired our third Hanna Heating and Air location in Newton in 2008. But this Newton division of our Kansas company has even deeper roots in the community. Because this facility had been well-respected and already serving the community since 1985, we kept its existing name, Denny's Heating and Cooling. This Newton locations serves just as all our Hanna locations do with the same fast and reliable service that you'd expect from us.
Working & Living in Newton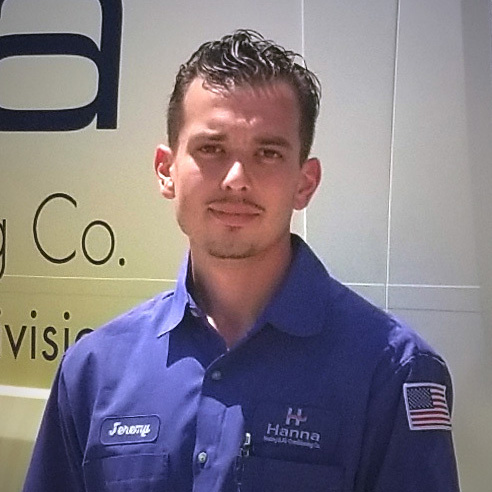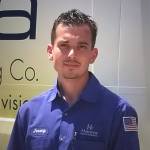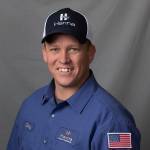 We aren't just here serving the heating and air needs of Newton, many of our team live here, too. Longtime Newton customers are likely to recognize one member of our team, Jim Casey, who's been at this location and proudly is a member of our Hanna family. In addition, Jeremy is a Hanna technician who lives right here in Newton. Johnny Combs, an HVAC expert with over 20 years' experience, is the Service Manager for both our Newton and Andover shops.
Newton Customer Story
A family on the south end of Newton called our Denny's Heating & Cooling location at 4:55pm on a record hot Kansas summer day in June of 2018. Their air conditioning unit had been blowing out hot air for several days and had been expecting a service technician from another company who promised to be there the day before. The temperature was only rising quicker and they couldn't wait any longer. So they gave us a call right as we were closing up shop and were delighted to know that we would head straight over and check it out. Our technician, Jeremy got there in minutes and went right to work. He discovered faulty wiring in the outside condenser and had everything he needed to get the job done right then and there. Within an hour, cold air started blowing from the family's HVAC system again. Not only were they incredibly happy with Hanna for providing such quick and effective air conditioning service, but there were delighted to find that our cost was less than the quote they received from the other company who failed to show up. We were proud to help this Newton family get their home to comfortable and safe temperatures during a hot Kansas summer and happy to have new customers who will trust Hanna with any future HVAC needs.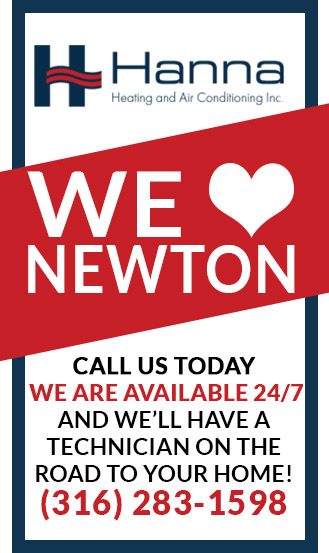 Serving the Newton Community
As a part of Hanna's commitment to supporting the communities we serve, Denny's Heating and Cooling is proud to be involved in many local worthwhile organizations.
Client Testimonials
"Hanna Heating and Air Conditioning is absolutely the best! Our unit burned up the weekend of Memorial Day. They gave us a portable unit to keep cool at night, as they were booked a week out before they could come. Steve and Cesar came and were absolutely the best, very professional and made sure I understood everything. So happy we did not go with "the guy" someone knows. We are pretty sure Hanna sent the best team they have over there. Thanks so much!! ."
Kimberly
"my service tech Adam was amazing he was friendly he explained everything well made sure everything was clean and working great before he left could not ask for better service thank you hanna for keeping my babies cool"
Burgandy
See all reviews from Hanna's Dennys Location
Take I-135 N to KS-15 S/N Main St (exit 34) in Newton. Continue on Main, turn West on 23rd, South on Berry Ave and West on 22nd St. Building is located on the West side of the street