AC Maintenance Tips for Kansas Homeowners
As the summer heat sweeps across Kansas, people are relying more on their air conditioning systems to keep their homes cool. However, many homeowners overlook a crucial component of their cooling system—the evaporator coil.
Often hidden from sight, the evaporator coil plays a vital role in the functioning of an air conditioner. In this blog, Hanna Heating & Air Conditioning will shed light on the problems caused by a dirty evaporator coil. Plus, we offer troubleshooting tips to help homeowners maintain a healthy cooling system.
Understanding the Evaporator Coil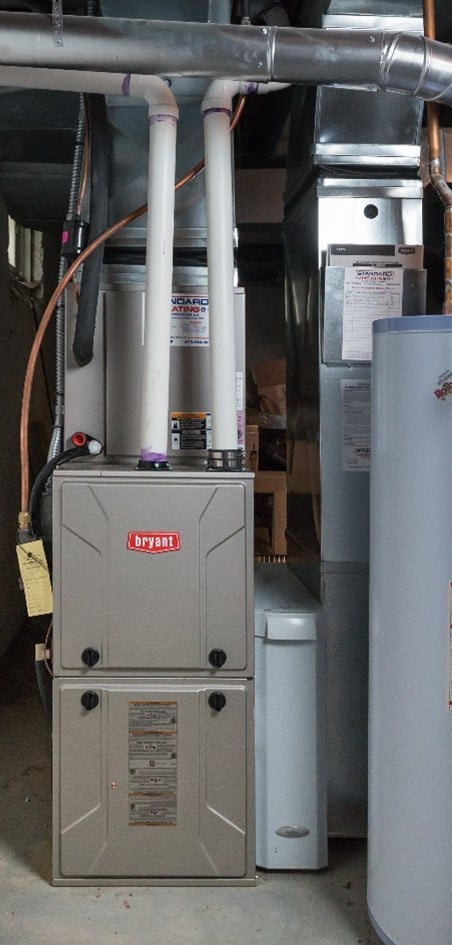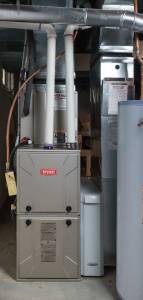 Where exactly is the evaporator coil? The evaporator coil is inside the indoor unit of an air conditioner. It is often to the side of your furnace.
Because of its shape, it is sometimes called the A-Coil. It is responsible for cooling the air that flows through it. As warm air from your home passes over the coil, the refrigerant inside absorbs heat, thereby cooling the air.
Over time, however, the evaporator coil can accumulate dust, dirt, and other debris, hampering its performance and causing a variety of issues.
Problems Caused by a Dirty Evaporator Coil
Reduced Cooling Efficiency
A dirty evaporator coil restricts the heat exchange process, making it harder for your air conditioner to cool your home effectively. As a result, you may experience decreased cooling performance and longer cooling cycles, leading to higher energy bills.
Read more: other reasons why your AC may not be blowing cold air
Poor Indoor Air Quality
When an evaporator coil is caked with dirt and debris, it becomes a breeding ground for mold, bacteria, and allergens. As air passes over the dirty coil, those contaminants circulate throughout your home. That compromises the indoor air quality, and potentially triggering breathing issues and allergies.
Read more: solutions to improving air quality in your home
Ice Build-Up
A dirty coil impedes proper heat transfer, causing the evaporator coil to become excessively cold. This can lead to ice formation on the coil, obstructing the airflow and further diminishing cooling efficiency. If not addressed promptly, ice build-up can even damage the compressor.
Read more: 9 signs your AC needs repair
Troubleshooting Tips for Homeowners
Schedule routine maintenance with a professional HVAC technician, such as Hanna Heating & Air Conditioning. Regular inspections and cleanings of the evaporator coil will help prevent dirt buildup and ensure optimal system performance.
Replace air filters regularly to prevent dust and debris from reaching the evaporator coil. Clogged filters hinder proper airflow and increase the risk of coil contamination.
Keep the space surrounding the indoor AC unit clean and free from dust and obstructions. Avoid storing items or allowing debris to accumulate near the unit as it can find its way into the coil.
Do not try to clean it yourself. Cleaning the evaporator coil requires specialized knowledge and equipment. It is best left to trained professionals like Hanna's team of licensed HVAC professionals. Our AC technicians can safely and effectively clean the coil without causing damage.
Keep an eye on your air conditioner's cooling performance. If you notice a decrease in cooling efficiency or any unusual sounds or odors, contact Hanna Heating & Air Conditioning for an AC inspection.
Preventing Troubles Caused by a Dirty Evaporator Coil
A clean and well-maintained evaporator coil is crucial for the efficient operation of your air conditioning system. A clean filter in place should prevent any dirt or debris from collecting on your evaporator coil. That is why it is essential that you make sure you always have a clean filter in place.
If you see that your air filter is dark and dirty, that could mean you are not changing it often enough. Some homeowners need to change their air filters more frequently than they realize. Having pets or living near pollution or construction areas are just some factors that require filters to be changed more often.
By understanding the how to prevent an evaporator coil from getting dirty, you can ensure optimal comfort and indoor air quality throughout the summer.
Complete AC Maintenance Service in Wichita, Andover, Newton & Surrounding Kansas Towns
When it comes to maintaining your air conditioning unit, Hanna Heating & Air Conditioning provides quality services to keep your home cool and comfortable. We've been the HVAC company the Wichita area has relied upon for over 40 years!
Give us a call to schedule service at one of our three locations or by clicking here to send us a message to request service.