Choosing the Right Filter for Best Home Indoor Air Quality
How Important is Your Air Filter?
Air filters are crucial for ensuring optimal indoor air quality, which is essential for maintaining comfort in your home. However, choosing the right air filter can be confusing, especially with all the available options. Do you know about the MERV rating of air filters? Understanding the basics of the MERV rating will help you find the right air filter for your home.
Having provided professional heating and cooling repair in Wichita, Newton, Andover, and surrounding communities for four decades (we just celebrated our 40th anniversary!), Hanna Heating & Air Conditioning has seen firsthand how important proper air filters are.
Our team of licensed and skilled HVAC technicians has serviced every type and brand of furnace and air conditioner. Different systems can vary widely, from size to type of filter required, but one thing has been clear: If you don't have a clean air filter properly in place, your HVAC system is at risk of not running well or even breaking down.
If you ever find yourself needing heating or cooling system repair in Wichita, call Hanna Heating and Air at (316) 945-3481. In Newton, call (316) 283-1598, and in Andover, call (316) 733-7913.
Each air filter is not the same. Some types do a better job of filtering harmful particles from the air. To understand how filters are different and how to know which filters do the amount of filtering you and your home needs, it is important to understand the MERV rating.
Different Types of Air Filters
What air filter you should get for your home is not always obvious. But it's more than just knowing what size fits your HVAC system. You always want to know how well a furnace filters out harmful air particles. Some people may need an expensive high-filtering filter, but others will do just fine with a more standard filter that isn't very costly.
Fiberglass air filters are the most common filters for residential units. These kinds of flat filters are typically pleated, designed for effective air filtration. Fiberglass filters have a MERV rating which indicates how good it is at filtering dirt and debris out of your home's air.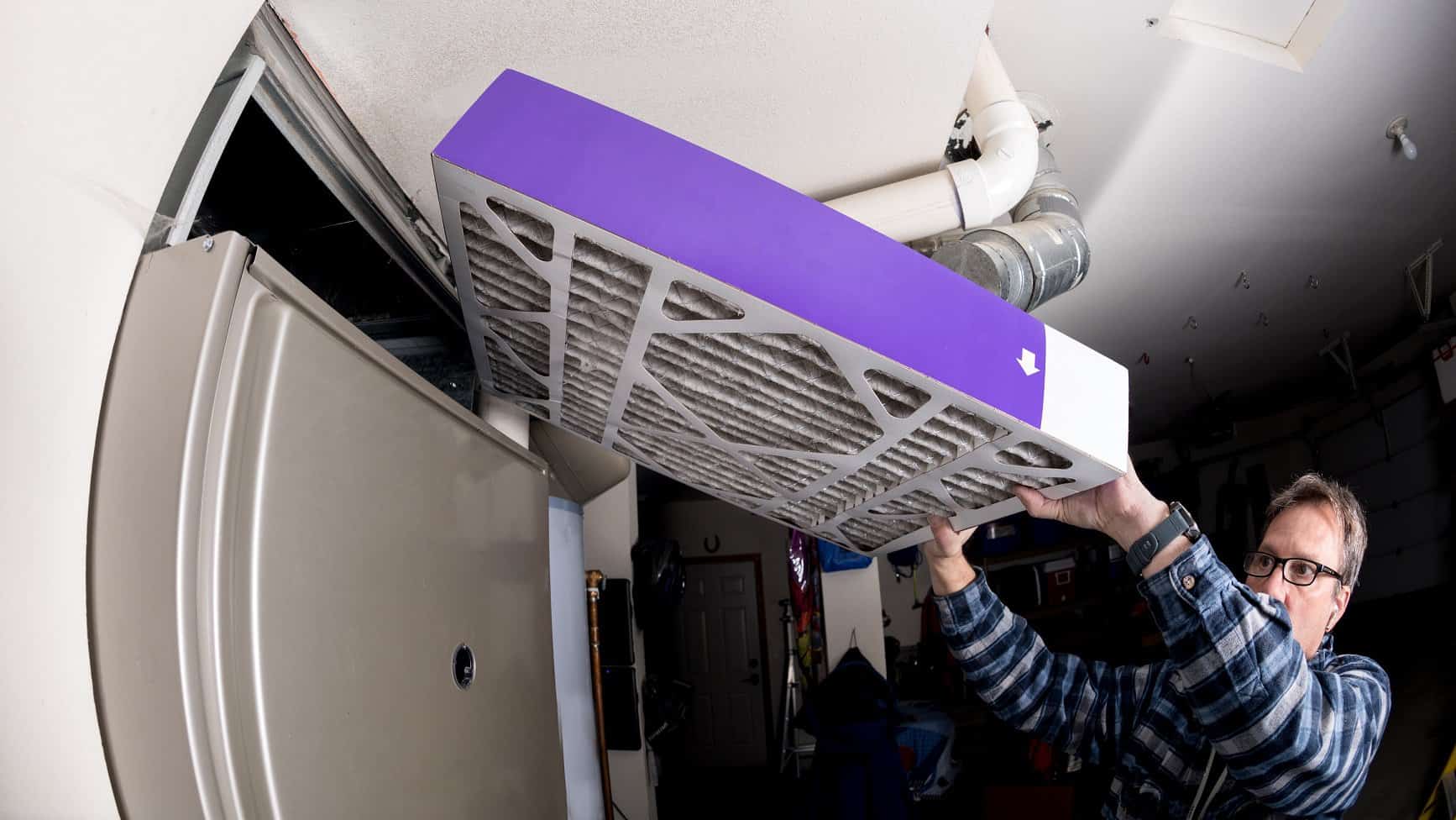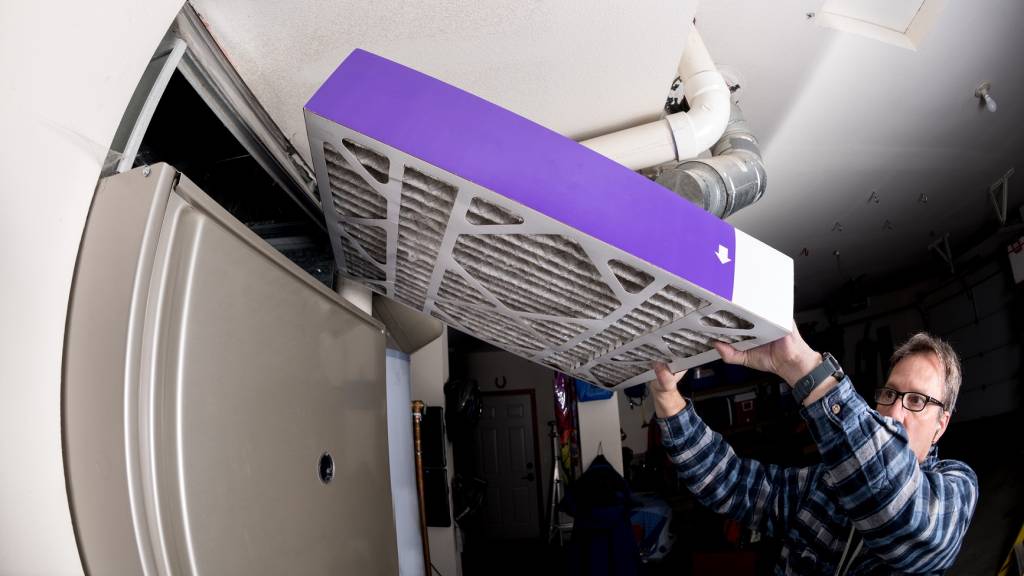 What does MERV Stand For?
MERV is an acronym that stands for Minimum Efficiency Reporting Value. Most filters have a MERV rating between 1 and 16. The higher the number, the more particles it filters out.
Most air filters used in homes have MERV ratings between 1 and 4, removing such particles as:
Pollen
Dust mites
Textile fibers
Carpet fibers
Sanding dust
MERV Ratings Chart
The Dust Spot Efficiency Test determines how high the MERV rating is for air filters. This test measures how effectively a filter can remove dust particles from the indoor air. Fortunately, a majority of filters you find in stores can remove 90% (or more) of the harmful particles in the air.
However, tiny particles are not filtered out by the typical MERV-rated filters. It's common for a home system to have a filter with a MERV rating of 4 or lower. Particles that are smaller than 10 microns can usually get through most of those residential filters.
Tiny particles that are smaller than 10 microns include:
Mold spores
Pet dander
Aerosol spray

If you are looking for an air filter that will stop the most particles from your indoor air, you should look for a filter with a MERV rating of 11 or 13. These higher rated filters will cost more but make up for the higher price by providing great benefits from having cleaner indoor air.
Higher MERV-rated air filters are important for people in the following situations:
Suffer from asthma or other respiratory health problems
Own pets (especially if there are multiple pets)
Smoke or live with someone who smokes and/or vapes
Live in Wichita or another area that suffers from high pollution levels
Anything above MERV 13 is likely not necessary for residential use. Those are extremely efficient filters intended for facilities with unique air quality needs, such as medical facilities.
Learn More About Filters & Air Quality Solutions
You can read more about the issues surrounding air quality problems and helpful advice on air filters and other air quality services. Check out one of these helpful guides on our site:
Which Way Does the Air Filter Go In?
Wichita's Allergy Problem & Your AC Solution
Hanna Can Help You Clear the Air!
A clean air filter that is the right size for your system is the first step to ensuring clean indoor air. Indoor air pollution can be a major problem. The Environmental Protection Agency (EPA) identifies the top biological pollutants that affect indoor air quality including:
Bacteria
Mold & mildew
Viruses
Animal dander & cat saliva
Dust
Pollen
Beyond changing your filter regularly, you can take advantage of many excellent new services to improve your home's air quality. Hanna Heating & Air provides Indoor Air Quality services. Call us today at (316) 945-3481 to learn more, or you can send us your questions or a request for service by contacting us online.