Contact Us - Wichita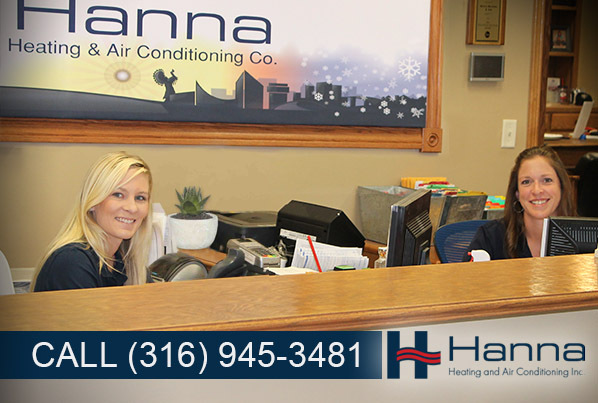 220 N West St
Wichita, KS
OFFICE HOURS
8 a.m. – 5 p.m.
Monday – Friday
Your Wichita furnace and air conditioning experts are just a phone call away! You can even reach our HVAC team after hours. Hanna's 24/7 Emergency Service means that we always have 2 technicians always available no matter the time for any issues you may have.
Learn more about our Wichita location's history and service to our community.
We're located at 220 N. West St., just 2 miles north of Kellogg at the West St. exit. Stop by and visit our showroom. See our full line of heating and air products running to see and hear how they will function in your home. Our west Wichita office is open Monday through Friday from 8:00am to 5:00pm.
Send us a Message
For immediate HVAC service in Wichita and the surrounding towns, please contact us at (316) 945-3481.
For other inquiries, please fill out the form below and we will get back to you.