Hanna Heating & Air's 40th Anniversary!
40 Years of Providing Home Comfort Services to Kansas

It was back in 1983 when our locally owned and operated company opened for business. Back then, Carl Hanna opened what started as a small business out of his Wichita home. He and his wife Pam worked diligently in those years to create what has become a well-trusted and established business with multiple locations to include Andover and Newton.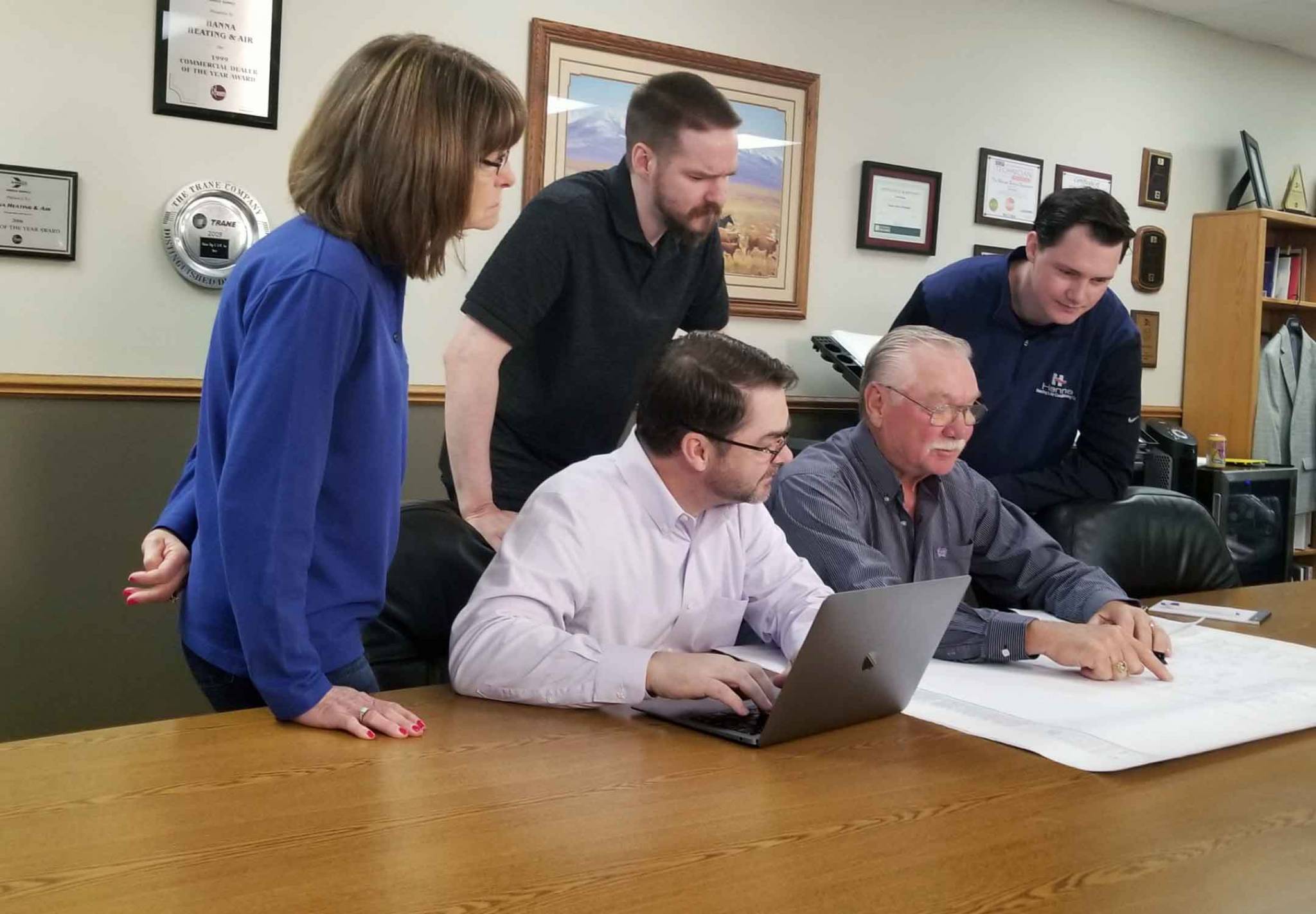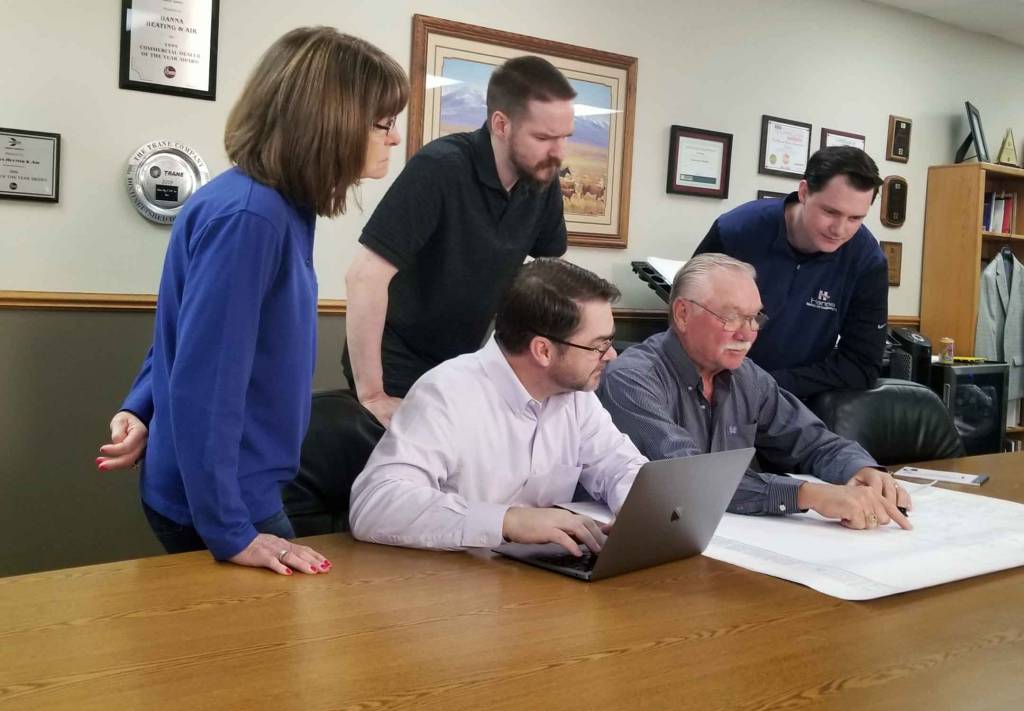 While still a large city, back in 1983, Wichita's population was just over 300,000.
Thanks to Carl and Pam's hard work, they found themselves moving a few times in the early years to handle their quickly growing operation. In 1985, Hanna Heating & Air relocated to 220 N. West St., which remains our company's main Wichita location.
A decade later, our facility expanded to handle the Wichita's growing population as well as the continued demand for Hanna's quality heating and cooling services.
Over the past 40 years providing vital heating service to Wichita, our community faced difficult winters. You may recall the winter of 1987-88 when Wichita got within an inch of record snow fall. Our Hanna team was relied upon to travel though a winter where we saw nearly 40 inches of snow to get to homes in urgent need of heating repair and furnace service work. Click here to learn more record-setting winters in Wichita's history.
Over The Past 4 Decades:
A Look Back at Historical Moments in Wichita's History
1984: The Kansas Food Bank is established
1987: Botanica Gardens opens
1989: The Wichita State baseball team won the National Championship!
1989: The Epic Center is built
1992: The Wichita Thunder hockey team is formed
1998: Wichita population exceeds 400,000
2010: Intrust Bank Arena is built
2013: The Wichita State men's basketball team played in the NCAA Final Four
2015: Wichita population exceeds a half million people!
Of course, there are many, many more momentous events that have happened throughout our community over the past forty years. Hanna Heating & Air Conditioning is proud to not just be the company you trust, but to be your neighbors. We live and work beside you in Wichita, Andover, Newton (formerly Denny's Heating & Cooling), and other surrounding towns.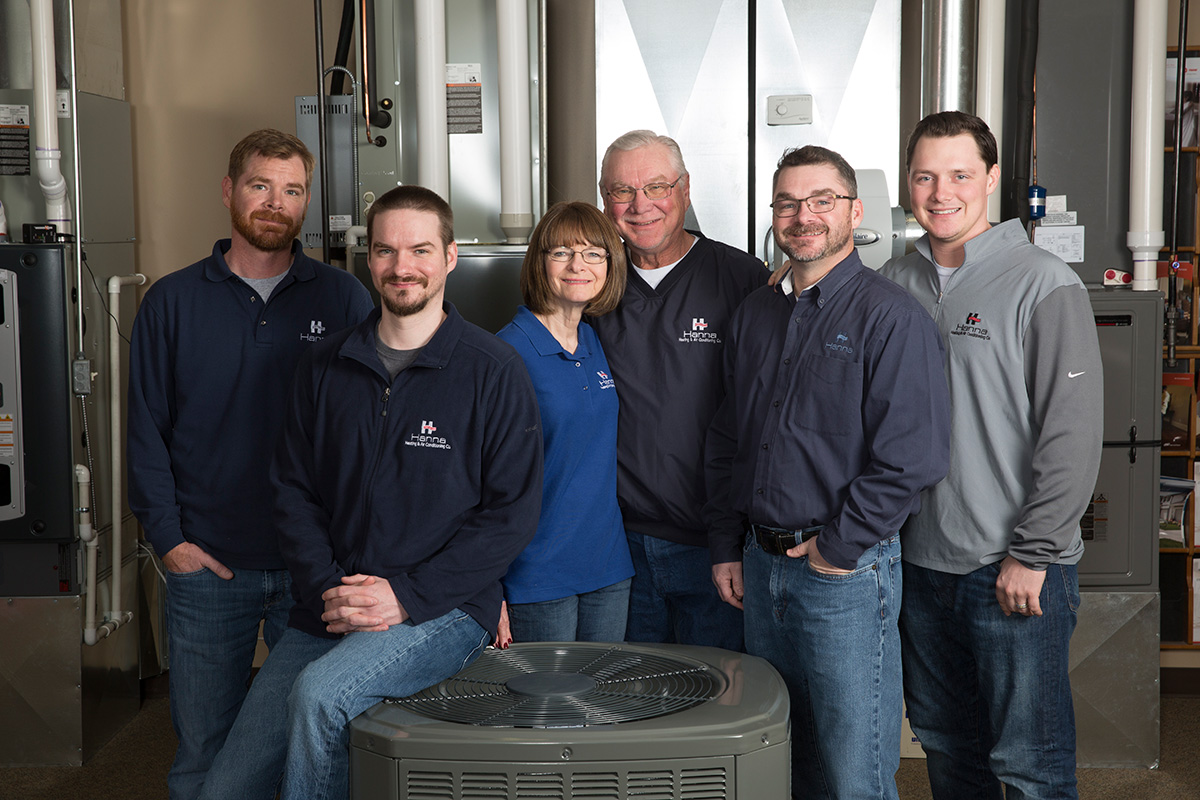 Beyond serving our community for four decades, we are also proud to post this is a family business, spanning 3 generations. What started as a business 40 years ago by a young Wichita couple has grown into a family business that is getting passed onto future generations. Our Hanna family has a long history in Wichita and a reputation for providing only the highest quality and professional service.
Forty years later, Wichita sure has grown! Our metro area now holds nearly 540,000 people – that's a lot of people who need proper heating and cooling throughout some of our extreme seasons! We have seen a great number of changes in home heating technology. And we have seen how much new advancements and devices have helped homeowners be able to have more reliable and comfortable heat.
You can trust Hanna Heating & Air to continue providing only the best solutions to your home comfort needs for another 40 years!