Unique Christmas Gifts for Grandma & Grandpa
Peace of Mind: The Perfect Present for Homeowners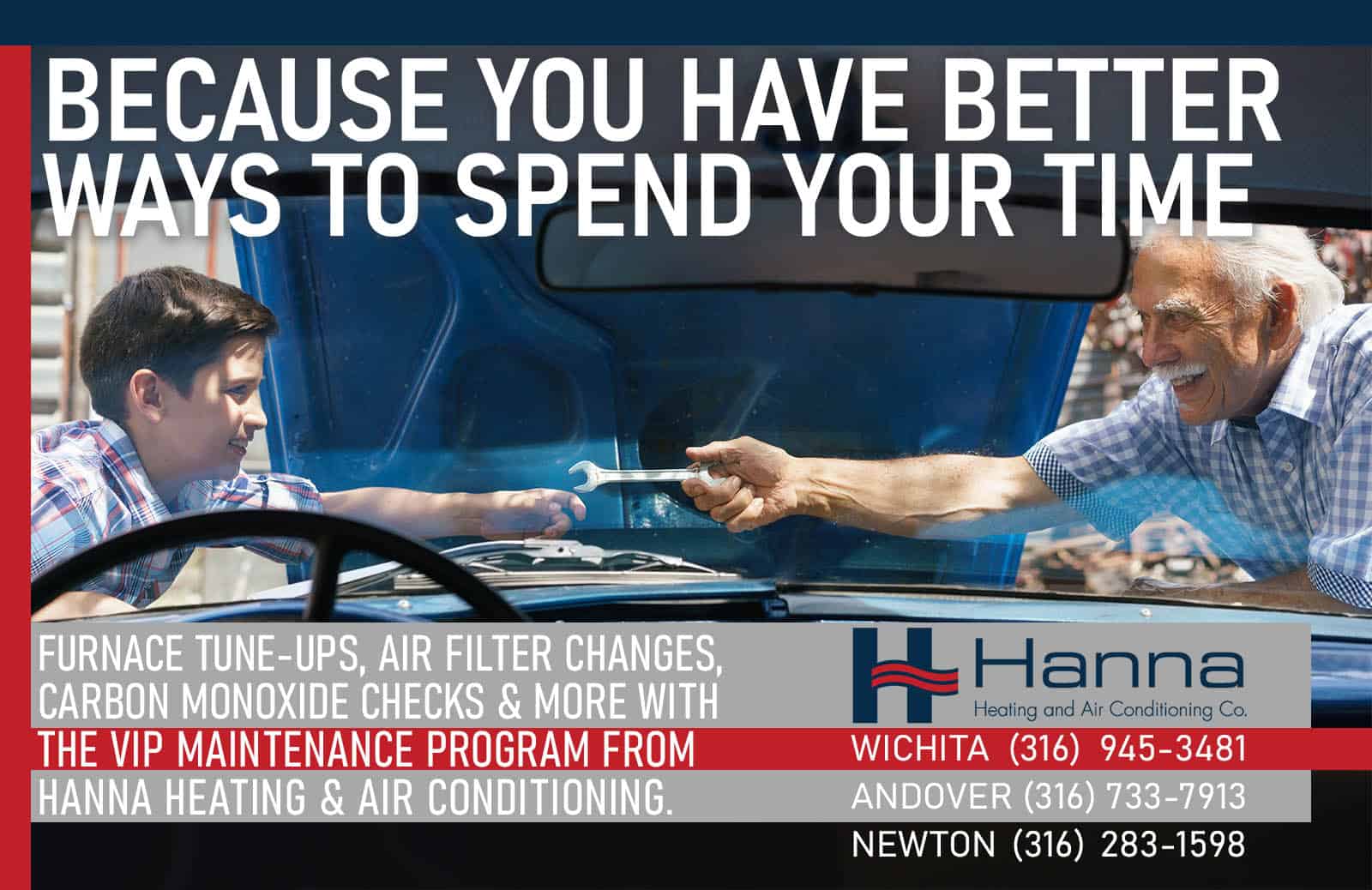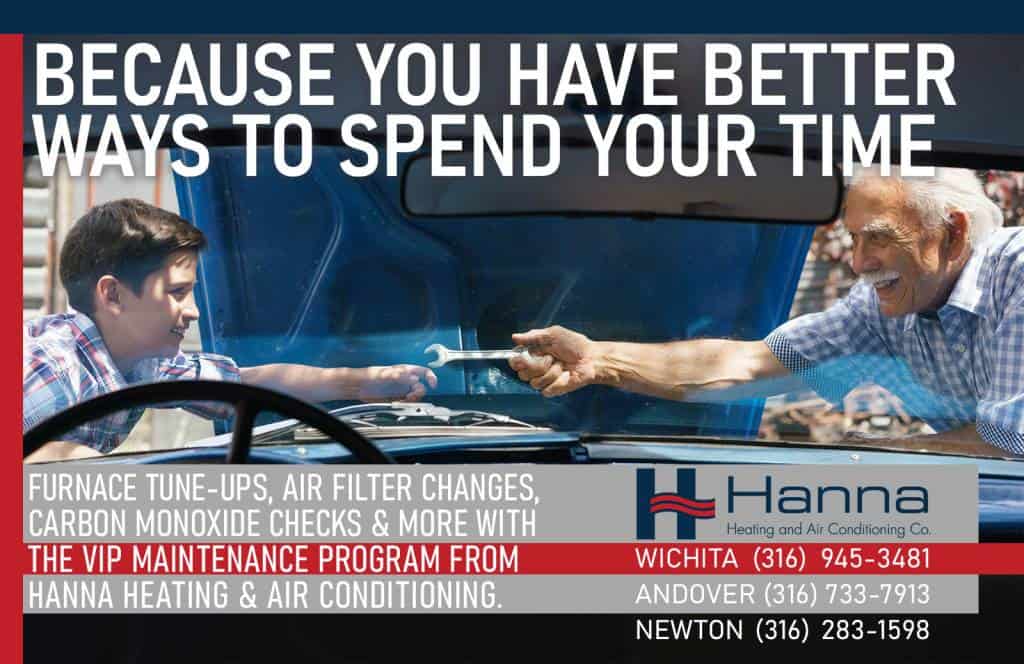 It is always hard to know what Christmas gifts to buy for your loved ones. This can especially be true when trying to find the perfect present for an adult, especially for a mother or father.
There are always some people who don't seem to need anything. But maybe what they actually need is less of something, less of the hassle of home maintenance.
When you are looking for unique Christmas gifts for homeowners, one great present will provide anyone with a great sense of relief and appreciation. You can give the gift of reducing the stress and worry of maintaining their home.
The Gift of Peace of Mind
Our lives are hectic enough. It would be great not to have to worry about home emergencies or repairs. Imagine giving someone the peace of mind in knowing they don't have to worry about the heat cutting out or even about changing their air filters!
Hanna Heating & Air Conditioning provides a service for Kansas homeowners to put the regular maintenance and tune-ups a home system needs to keep running well and efficiently into our hands. It is our VIP Home Maintenance Program. But you don't have to be an existing customer or even have had your system installed by Hanna to receive this service.
You can sign up yourself or someone else to be a member of our VIP plan. They will get the program's benefits of having trained HVAC professionals in the Wichita area handle the necessary furnace and air conditioning work and tune-ups. Your system will be serviced by experts with all the necessary tools and experience to address regular maintenance needs and detect any problems fully.
Perfect Gift for Mom, Dad, and Grandparents
Handling the everyday tasks of running a home are tiring for anyone, but especially for those feeling the aches and pain of illness or age. Handling home maintenance needs can be taxing as we get older. But when these critical tasks don't get done, big problems could happen.
The furnace could stop working in the middle of winter
The AC could freeze up, causing an expensive repair
Dirty components could harm the air quality inside the home
Basic home maintenance on your home's heating and cooling system is vital to keep everything running smoothly.
Your HVAC system was designed to last for many years. At Hanna Heating & Air Conditioning, we have seen how minor problems left ignored leads to unnecessary and expensive repairs. Sometimes a complete system replacement is necessary many years before it should have been.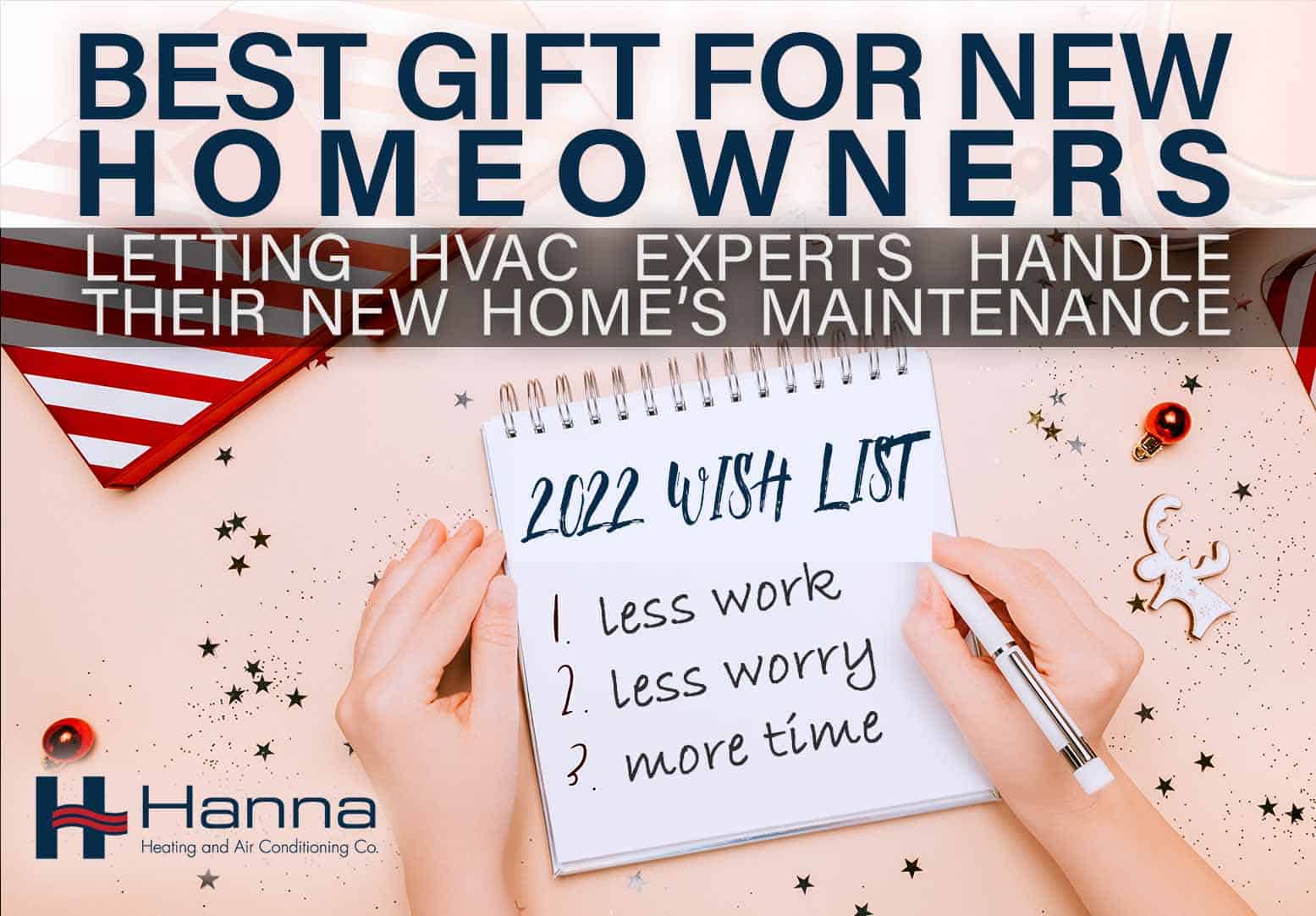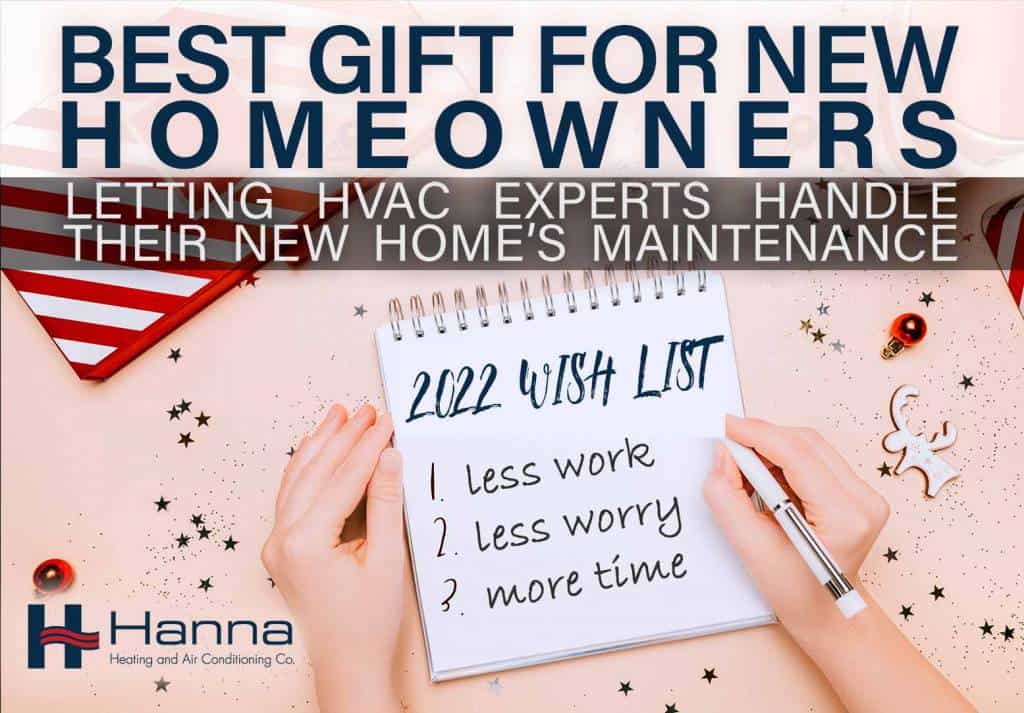 Perfect Gift for New Homeowners
This isn't just an excellent gift for Christmas, nor just for grandma and grandpa. Having a professional home maintenance plan is a perfect present for new homeowners, too!
After all, being a new homeowner comes with many responsibilities that some people don't realize. Suddenly, you have to know where your breaker box is, remember to change your air filter regularly, and troubleshoot various problems like a furnace short cycling or a furnace making odd sounds.
New commitments of homeownership can be taxing on someone who is still figuring things out. So helping them have a way to enjoy their home without so much worry is a great holiday gift. Giving your friends and family the gift of professional home maintenance will help them learn how to care for their home without missing important tasks before minor issues turn into big, expensive problems.
The Gift of Complete Home Maintenance
Hanna's VIP Home Maintenance Program is a complete service that provides incomparable benefits to ensuring a home's system is operating efficiently and safely.
Included in the VIP plan:
Seasonal inspection & preventative maintenance
Tune-ups to keep systems running at peak efficiency (keeping energy bills low)
Priority service calls
Discounted parts & labor
Discount on equipment replacement
Call Hanna today at (316) 945-3481 or send us a message online to get more information about purchasing a VIP Maintenance package for yourself or as a gift for someone else. With locations in Wichita, Andover and Newton, Hanna Heating & Air Conditioning provides complete HVAC service to towns across southcentral Kansas. Call us today!