Furnace Starts & Stops: Heaters Short Cycling in Cold Weather
Now that the start of another cold Kansas winter is upon us, we're all turning back on our heating system for the first time in many months. Most of us will find comfort as warm air begins coming from our vents just as our winter coats are coming out of storage. But unfortunately for some of us, that heat isn't coming out as reliably as it was during the final cold days of last winter.
If you didn't perform seasonal maintenance to your furnace or neglected to give it a test start before the cold season reached our Wichita area, you're quickly finding you've got a problem on your hands at about the worst time of the year. It's a big problem having to deal with a furnace repair when the weather is already cold.
An issue some homeowners run into as they start up their furnace for the first time at the start of the Kansas cold season is short cycling.
What is Short Cycling?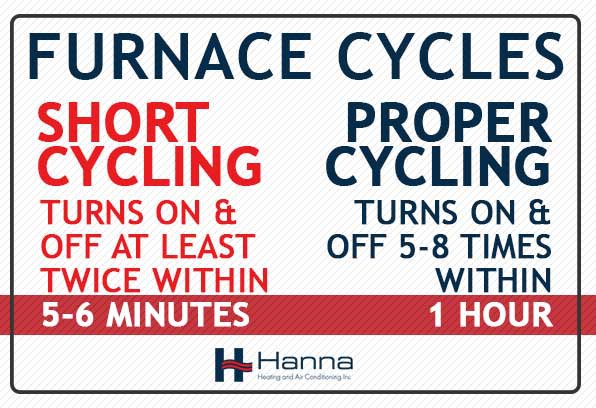 Short cycling is when a furnace turns on just as you expect it, but then the furnace stops abruptly perhaps only after only a few minutes. The furnace shuts off before it sufficiently warmed your home to the temperature you set your thermostat at. You will hear your furnace eventually kick back on, but only to shut off again rather soon thereafter. If you notice this off-and-on pattern is happening with your furnace, you are dealing with a short cycle problem.
What is normal cycling? Typically, you should expect a properly working furnace to cycle on and off 5-8 times within an hour.
What is Causing my Furnace to Short Cycle?
The answer isn't simple. There are many factors that could cause a heating system to short cycle.
Furnace is overheating
If your unit is becoming too hot, then it could be shutting itself down quickly as a precaution. This short cycling is essentially a safety measure your furnace is taking, to try to prevent the overheating from becoming worse. But this safety precaution is only going to work for so long and you will need to resolve what is causing it to overheat. One common cause for an overheated furnace is having improper airflow.
THE FIX: Simply changing the air filter could be your solution. A dirty or clogged air filter is likely to impede airflow, leaving your furnace to overheat. Another thing you should check is the vents around your home. Make sure none are blocked or shut, as that could be causing the airflow problem.
FIX NOT WORKING? If changing your filter and/or ensuring vents are not blocked doesn't resolve the short cycling, contact a heating professional right away. This could mean you have (or may soon have) a more dangerous problem such as a cracked heat exchanger. A cracked heat exchanger could mean your furnace could be leaking carbon monoxide into your home.
Thermostat isn't working
It's possible that your furnace is working correctly, but the thermostat is causing short cycling to occur. If your thermostat has become faulty, it may be giving off the wrong signal to your furnace that the proper temperature has been reached, causing it to shut off. Or perhaps the thermostat has been incorrectly installed in a place that gets warmer than the rest of the house. This could cause the thermostat to reach the desired temperature before the rest of the house does.
THE FIX: Contact us and we will send one of our experienced heating and air technicians to check your furnace and your thermostat to accurately diagnose and fix the problem. Even if we weren't the company to have installed your heating system, Hanna Heating & Air technicians are experienced to work on all HVAC systems. With three locations, in Wichita, Andover, and Newton, we can be available to come to your house no matter where in or around the Wichita area you live.
Furnace is too big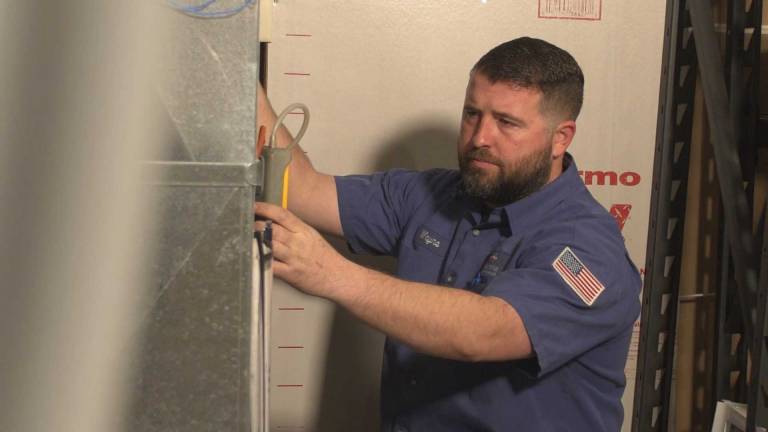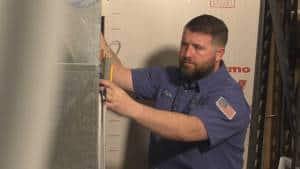 Are you finding this short cycling problem to occur shortly after your furnace was installed? You may be dealing with the problem of having too large of a furnace for the size of your home and heating needs. It could mean something wasn't properly handled during the installation.
THE FIX: Contact the company who installed it to check and make sure everything was installed properly. Or if you want a second opinion on the installation work including whether the properly-sized furnace was put in, contact us at Hanna Heating & Air to have your heating system inspected.
Short Cycling Leads to More Problems
Not addressing a problem with a furnace that is short cycling can lead to even bigger problems than intermittent heat. Even if the problem lies with something as easily fixable as a dirty air filter or a faulty thermostat, allowing this problem to continue may cause components in your furnace to break. What may be a quick and affordable problem to fix can quickly, if left ignored, turn into a major and costly repair or replacement.
A furnace that continues to short cycle is being forced to work harder and face more strain than it was meant to handle. The problems that this can cause include:
Furnace breaking
Parts of your furnace may wear down and break under this strain.
Cold home
The short cycling will keep your home from getting sufficiently heated.
Higher bills
The act of a furnace turning on requires more power than it does for simply running. The more often your furnace needs to start up, the more you will have to pay on your energy bills.
Preventing Short Cycling & Other Furnace Problems
Many of the issues that can cause a furnace to malfunction with short cycling can be handled with simple regular maintenance. Changing your air filter on a proper schedule is not just the best way to prevent short cycling, it is also the easiest. But exactly how often do you need to change your air filter? The answer isn't the same for every person or every home. Where you live and whether you have pets or allergies are factors that determine how frequently you need to change the air filter in your home. Take our Air Filter Schedule Calculator to determine the right schedule for you.
Beyond changing the filter, you should perform seasonal maintenance before the cold season strikes Wichita. Thoroughly ensuring your furnace is ready for heating your home all winter can prevent both little and big problems from happening. Get peace of mind in knowing that your furnace is working properly by becoming a member of our HVAC VIP Program. As a VIP member, you will get timely and professional maintenance done on your heating and cooling system at a discount. We deliver preventative maintenance in the spring and fall to make sure your HVAC system is running fine before you need it.