DIY Ductless Mini Split Installation
Can You Install a Ductless Air Conditioner Yourself?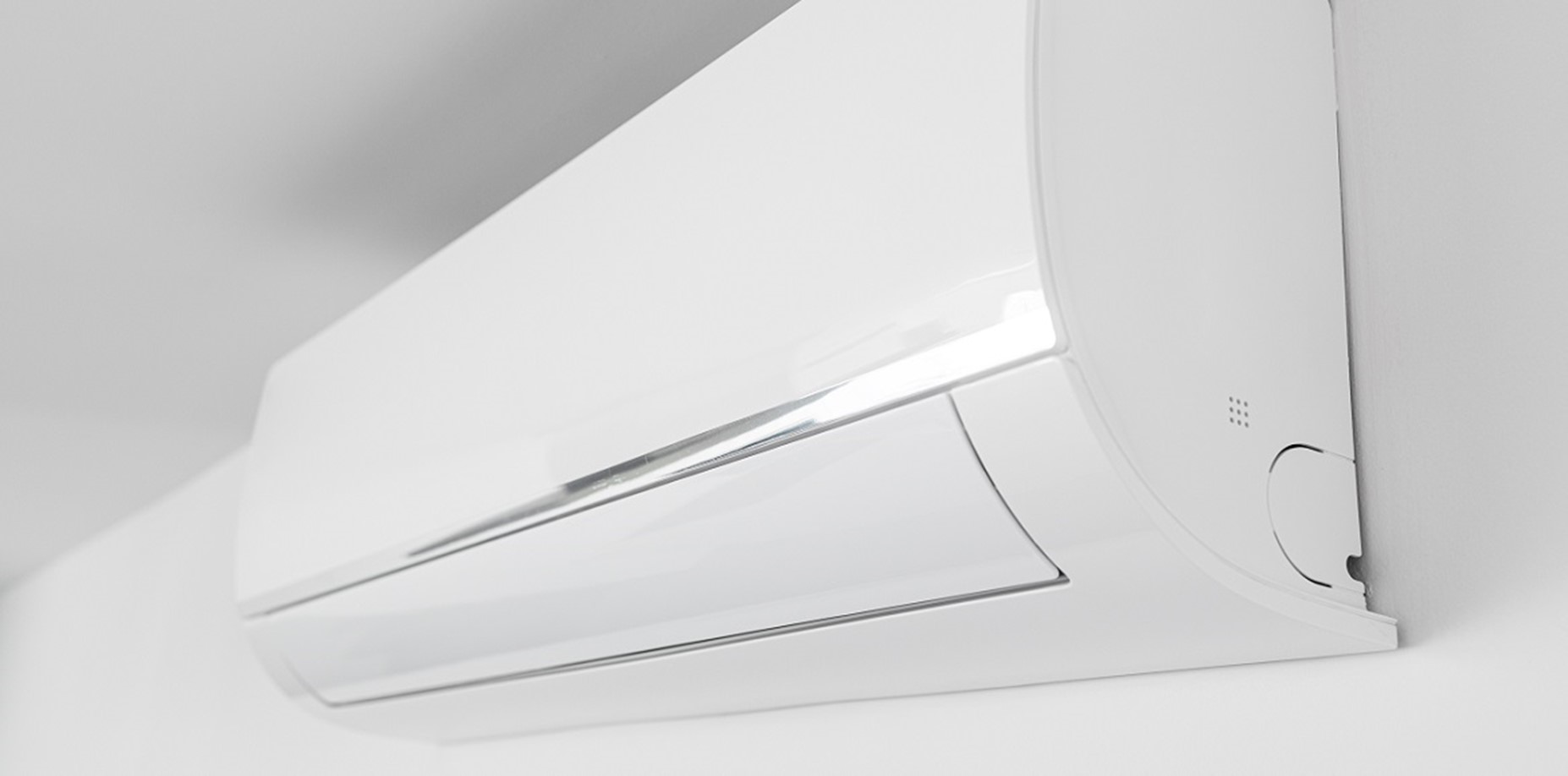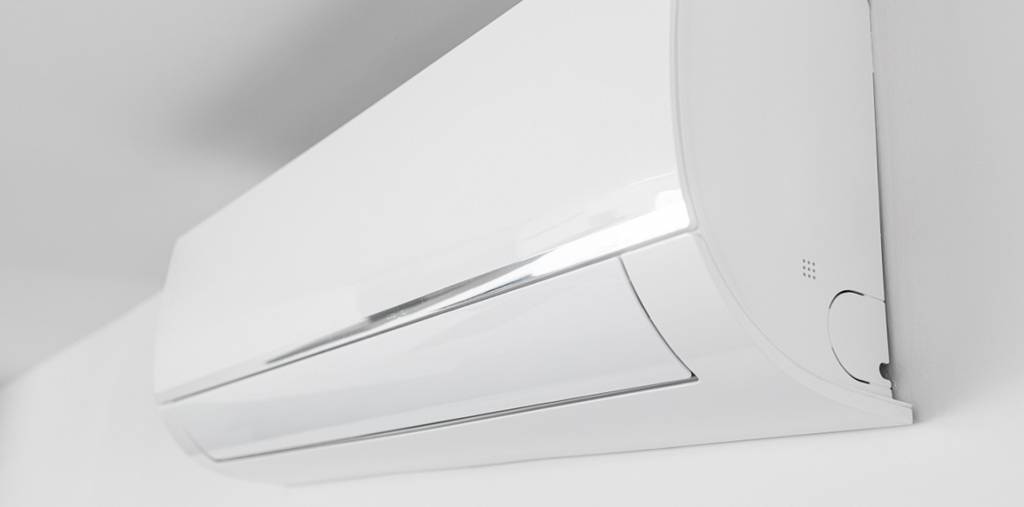 "So easy, you can do it in 4 hours!"
That's just one of the alluring claims by the companies selling Ductless Mini Split systems for homeowners to install themselves.
But are these DIY systems really as easy as they claim to be? Or will a homeowner face problems that will cost them more money in the long run?
At Hanna Heating & Air Conditioning, we have been providing the heating and cooling needs for the greater Wichita area since 1981. You can, of course, call on us to install the HVAC system you need. We even provide professional ductless mini split installs!
Ductless mini split systems have been growing in popularity in the United States over recent years, and for a good reason. These excellent compact devices provide both the heating and cooling a space needs without invasive ductwork. It operates as both an air conditioner and heating system. That offers an excellent opportunity to get the heating and cooling you need to a space that isn't getting any temperature control or an insufficient amount, like a renovated attic that can't get cool in the summer or a converted home office that's never comfortable.
How Hard is it to Install a DIY Mini Split?
Installing a DIY ductless mini split is not for a first-time DIYer. It involves several complicated tasks, including electrical work. Some work may be challenging to accomplish without a second person or a professional HVAC technician or electrician to help.
How difficult this work depends on the skill and capabilities of the individual installing it. People who have tried installing a DIY mini-split into their homes have had mixed reactions – some positive and some negative.
Some of the more common problems you might run into in the DIY install:
If you make an error after installing the refrigerant line, you will need to have a licensed HVAC technician come out to reset it
Some have discovered parts were missing in the kit they received
Some have found the instruction manual included wasn't for the model they purchased
Untwisting the lineset can be difficult
Unclear instructions on how to match the electrical wires exactly
Expense on the additional elements you will need to purchase, such as electrical wires.
Are you capable of installing a DIY Ductless Mini Split?
You may be a very handy person, but installing a ductless HVAC system has a higher degree of difficulty than many other DIY home projects.
Do you have experience doing electrical work?
Do you know how to pour a concrete pad?
Do you know how to find out precisely what size of a system is needed for your space? Do you know what SEER or BTU the area requires?
Those are some of the tasks you should expect with a mini split system installed.
YouTube How-To Videos vs. Reality
If you search the internet, especially YouTube, you will find many videos from people who have installed these DIY HVAC systems. Watching them, you see people putting together these systems and ending the day with a space that is now being heated or cooled by the unit they put in all by themselves.
They can make it look so easy.
What is not always obvious is that most of these people are not your average homeowner. They may be professionals. They may have a few helpers, including professional HVAC technicians or electricians.
Also, you will find some of these online videos and blogs are sponsored by MRCOOL DIY.
Here are examples of some of the talented and handy people who created helpful ductless mini split installation videos. There is nothing necessarily incorrect or deceitful in their videos.
Just make sure you know what you are getting into. Be sure that whoever you watch for how-to DIY Ductless instruction matches your level of skill and capabilities.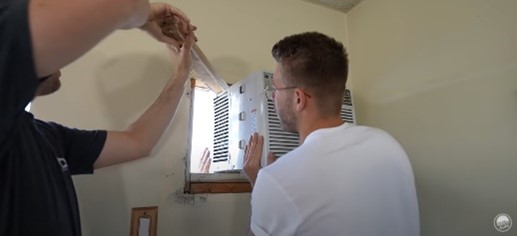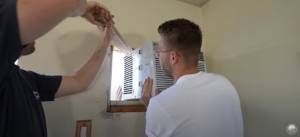 In an instructional video from Modern Builds, host Mike Montgomery, a designer and builder, successfully installs a DIY mini split system with the help of two professional HVAC technicians.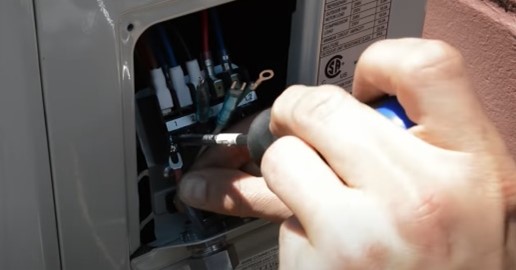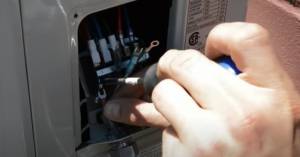 There is a video from Matthew MCRepair, a Mechanical Engineer who attended an Aerospace Engineering program. His how-to video is sponsored by Mr Cool DIY Ductless.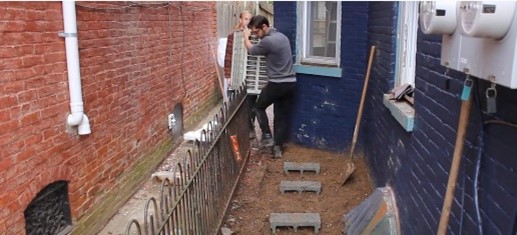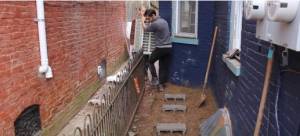 A video by the Reno Bros lets you know upfront that you will need a professional electrician to come in do some of the "complex electrical work" required for the DIY Mini Split install.


Jason Explains Things also advises you to "hire an electrician if you don't have experience." He does mention that he did have an electrician help him with his DIY install.
Ductless Systems vs. DIY Ductless Mini Splits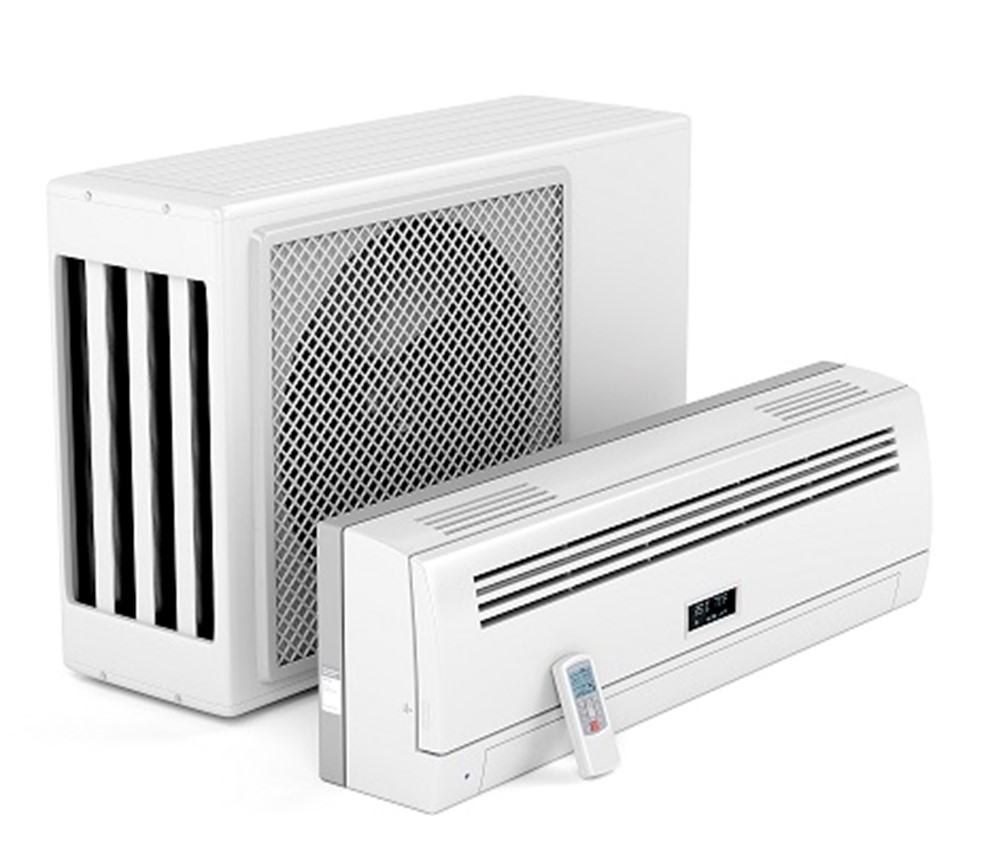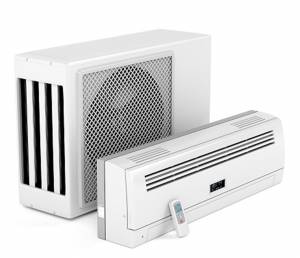 When it comes to purchasing a ductless mini split system to install yourself, there's one first thing you need to know. Just because it's a ductless system does not mean it's a DIY one.
There are many different kinds of ductless mini splits available today, but not all of them were designed to be installed by an amateur, even a handy one.
You may have seen the ads for MrCool DIY Ductless or another company. These ads usually involve a very handy-looking man working in his garage, effortlessly installing this HVAC device. MrCool DIY Ductless is designed differently than the ductless systems Hanna (and most other professional HVAC companies) install.
A DIY version comes with a pre-charged line set which significantly eliminates the complications of dealing with the refrigerant system. Working with refrigerants is not something a person who is not trained and licensed in HVAC systems and installation should do themselves.
Typical ductless system installation requires soldering work or specific industry tools. These devices have more complicated wiring and controls than refrigerators do. So if you purchase a DIY mini split that wasn't sold as a DIY version, you will likely find yourself facing work you are not capable of, nor have the tools, to handle.
Considerations Before Installing a DIY Ductless Mini Split
You will need to know what size of a system your space needs before purchasing one of these HVAC systems. This isn't about the actual size of the device itself, but the BTU that is appropriate for the space you are heating and cooling with it.
Determining the correct system size depends on such factors as:
The climate range you live in (Wichita and most of Kansas is in Zone 4)
The square footage of the room or space
The quantity of sun exposure it gets
The level of insulation of that space
What is Not Included in DIY Ductless Mini Split Kits?
Most DIY systems come with all the components you will need for the entire installation. However, there are some things you will need that are not included.
What isn't included in DIY Ductless kits:
A dedicated 208/220 circuit in your electrical panel
Wiring to a junction box
An AC shut-off switch at the junction box
These items may cost you about $100 in total, but it could run twice that. However, if electrical work is not something you are experienced handling, then you will need to factor in the costs of an electrician along with these items in the total expense of the ductless installation.
The average expected cost for this electrical work by a professional could range from about $500 – $1000, but, of course, prices vary from area to area and what issues or complications they run into in the job.
The other thing to be aware of is that many DIY Ductless systems come with a warranty that is only good if a licensed HVAC technician installed it. That means if you did install this yourself, it would not be under warranty.
How Much does a DIY Ductless Mini Split Cost
The costs vary from brand to brand and from type to type. Depending on the size of the system you get at the various specifics like SEER rating, you can find several options on Amazon that typically cost between $1,000.00 to $3,000.00.
The other cost is your time. These systems are advertised to take about 3-4 hours of work, not including the shopping time to purchase the additional electrical components not included.
With all that factored in, installing a DIY ductless mini split by yourself could save you money, but possibly not as much as you think. And it will probably not save you any money if you find out you cannot successfully install it yourself. The saved expense of not hiring a professional HVAC technician is completely lost if you can't install the ductless mini split yourself.
If you can't install it yourself, you will likely be calling upon the help of experienced HVAC technicians like those here at Hanna Heating and Air. We have been called out to assist a homeowner who has run into problems beyond their ability to install a ductless mini split.
MONEY SAVING TIP: Do NOT buy a DIY ductless system with the intention of hiring a professional company to install it. This will not save you money. You may even discover the HVAC company will not install a ductless system that you purchased.
Please consult with us or whichever HVAC company you plan to hire BEFORE purchasing any system. A good local company will give you a free estimate of the system your space needs. Contact Hanna today for a free installation quote.
When a Ductless Mini Split is NOT the Right Choice
Ductless Mini Splits are excellent HVAC systems. However, they are not always the right solution to your space's heating and cooling needs. There are a variety of other HVAC solutions that may solve whatever temperature control problem you are having. There may be a cheaper solution than a ductless mini split. Trust an experienced HVAC company to help you find out exactly the right solution to your home's comfort needs.
Let Hanna Help Solve your Heating & Cooling Needs
Hanna Heating & Air has handled thousands of quality HVAC installations across the Wichita area over the years. We can provide your home with exactly the right ductless mini split system your home needs at about or even below the cost you will pay for a DIY version.
Call Hanna Heating and Air Conditioning at (316) 945-3481. Before you purchase a DIY ductless system, let us provide you with a free quote to install the proper HVAC system that your space needs professionally.