Life Hack: Smart Air Filters & Automatic Delivery
Never Forget to Change your Filter Again
In the nearly 40 years Hanna Heating & Air has been servicing furnaces and AC units across Wichita and the surrounding communities, we often see a very preventable issue cause a lot of different problems. The issue is having a dirty air filter.
We can't emphasize this enough: you need to change your air filter. A dirty air filter may seem like a little thing, but they can cause a whole range of problems for your heating and cooling system and your home. Dirty filters can cause you system to get damaged. It can decrease how many years your HVAC system lasts. And a dirty, clogged filter can cause an increase in allergens and microscopic pollutants to flow through the air inside your home.
Air filters are just about the easiest maintenance a homeowner can do on their own heating and air system. But so many people simply forget to change it. Or they really don't know how often they need to change their air filter (we show you how to calculate your own air filter schedule here).
Thanks to the existence of online buying, there is a way to DO ONE THING that will provide you with a sure fire way to never miss changing your air filter.
Never have to remember when it's time to change your filter again
Never be without a new air filter when it's time to be changed
And never have to run to the store to buy a new air filter again
The way to put your air filter changing schedule on autopilot is by using online buying services like Amazon.
Now, we aren't here (or paid) to promote Amazon.com, but they are a company that provides a specific service that allows you to buy all the air filters you need at one time. Not only that, each filter will be delivered to your home just when you need to change it.
This service by Amazon is called Dash Replenishment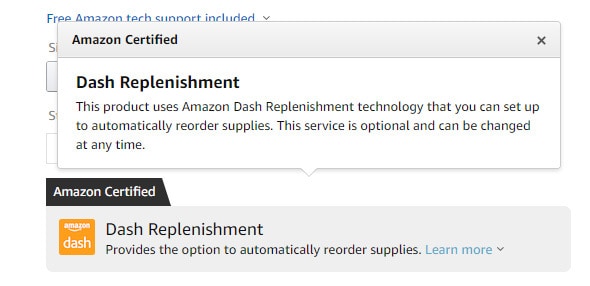 By using Dash Replacement, you can order the air filter you need and arrange for future ones to continue showing up at your door just when you need to change it.
Is this a more expensive way to buy my air filters?
Probably not. If you're like a lot of Americans, you're already paying the price for filters to be conveniently shipped to you. 100 million of Americans are Amazon Prime members, which means you don't pay shipping costs. If you're not an Amazon Prime member, you can expect to pay for shipping on any orders under $35.
But it gets even better
If you love finding ways to have technology make your life easier, then you're going to geek out over what new air filter technology can do: your air filter can tell Amazon when you need a new one.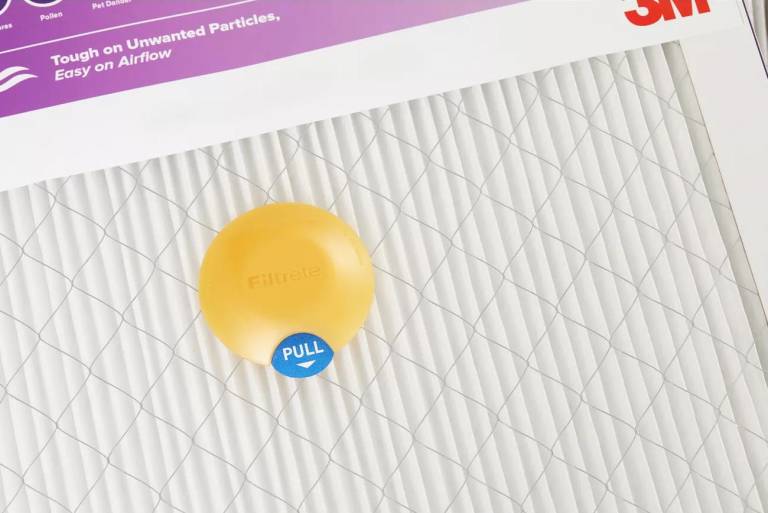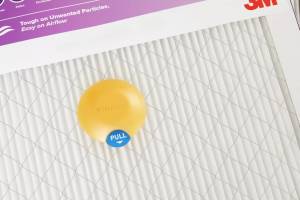 With all of the different types of air filters to choose from, there now exists Smart Air Filters. Smart Air Filters use Bluetooth technology to connect to an app. With a sensor device located on the filter, information is sent to the app such as the filter's air flow levels and usage, not just time. When that air flow becomes reduced to a certain level, the sensor signals the app to let you know it's time to change the filter.
If you're following the EPA's recommendations, you are checking your air filter every month to see if it needs to be changed. But how many of you are really doing that? Filtrete Smart Air Filters would handle this regular checking for you on an ongoing basis.
These Smart Air Filters do cost more than traditional filters, sometimes as much as 4 or 5 times more for each one.
Smart Air Filters Can Schedule Your Next Delivery
These Smart Air Filter don't just give you information, they can take care of the Amazon orders for new air filter delivery. The Filtrete brand of air filters allows you to connect to its Filtrete Smart App app to your Amazon account (learn more about that here).
However you do it, finding a way to stay on top of changing your HVAC's system air filter means cleaner air for you and your family to enjoy.