Make Sure Your AC Starts before the Hot Wichita Summer Starts
Spring Tune-Up to Avoid an Air Conditioner Emergency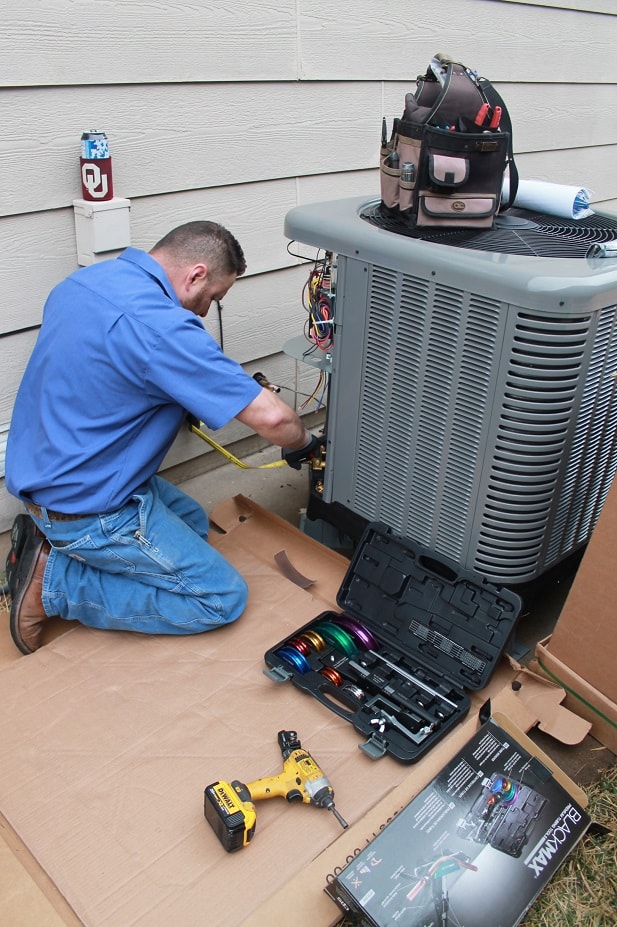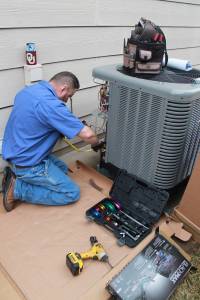 Much of the work we do on heating and air systems for people in and around Wichita comes down to one thing: fix a problem. We get lots of calls from homeowners who unexpected discover their heater or air conditioning system isn't working. Sometimes we can solve the problem with simple maintenance or by repairing the existing system. Sometimes it's not in good enough shape to be worth fixing and so we work to quickly install a new system. It's common to see these HVAC breakdowns have occurred without the homeowner even aware there was a looming problem. And so suddenly they are quite inconvenienced – sometimes in the cold of winter or heat of summer – trying to arrange for a service repair.
As we head into another likely hot Kansas summer, we want to help homeowners avoid having this sort of air conditioner emergency at all. Because, the simple fact is, so many of these air conditioner breakdowns can be avoided. By simply doing one thing, you could prevent finding yourself without a cooling system in the hottest days of the summer.
AC Professionals' #1 Advice
Turn your AC on. Yes, it's actually just about that simple. However, there's one catch. When you turn your AC is of vital importance.
Test your air conditioner in early spring. When it's chilly or even freezing outside, it's hard to imagine even thinking about needing your air conditioning system. But that's exactly when you need to test it. If there are any problems with your air conditioner not blowing cold air, or simply not working properly, it's during this cooler weather when you want to find that out. This is the time when you have the greatest opportunity to get your AC unit checked by a trained professional and repaired before you actually need it. Plus, in the HVAC industry, mild-weathered days are also some of our mildest days for work. There is a good chance you can have us out to your house to work on your system the very same day.
Don't Be Like the Joneses
Waiting until temperatures become uncomfortable to turn your unit on is exactly what a majority of Wichita homeowners do. But this time, it's not good to be like your neighbors. Because those who've discovered a problem with their AC will be calling us. And that's a lot of people. While Hanna Heating & Air is one of the largest HVAC companies in town with locations in Wichita, Newton and Andover, we simply can't service every home with a broken air conditioner on the same day. That's nearly a half million people! If even just a small percentage of those 500,000 people find out they've got a broken AC on the first hot day in Wichita, that's still too much for all the HVAC companies in the area to service. So if you wait to find out you have AC problems the same day as your neighbor, get in line. You may have to wait awhile before us (or any Wichita air conditioning company) can get to you.
HVAC FACT: The first hot days of summer are the busiest days for AC technicians
In Wichita, we often hit our first 80-plus degree day in early April. But remember, it's not just about you. When does everyone else turn their AC on? While you may be an energy saver who waits until it gets above 90 before turning on your air conditioner, you know that's not common. Waiting until May or even June to find out if your cooling system is in working order may be too late to get quick service if it urgently needs it. March or early April is a good time to turn your AC on for this initial test.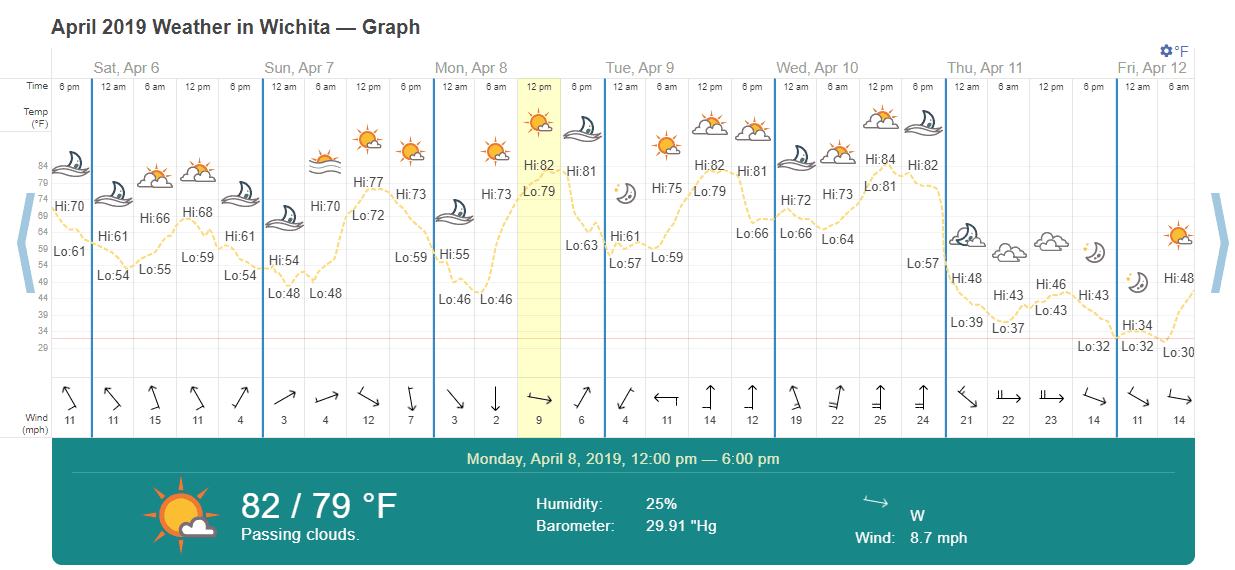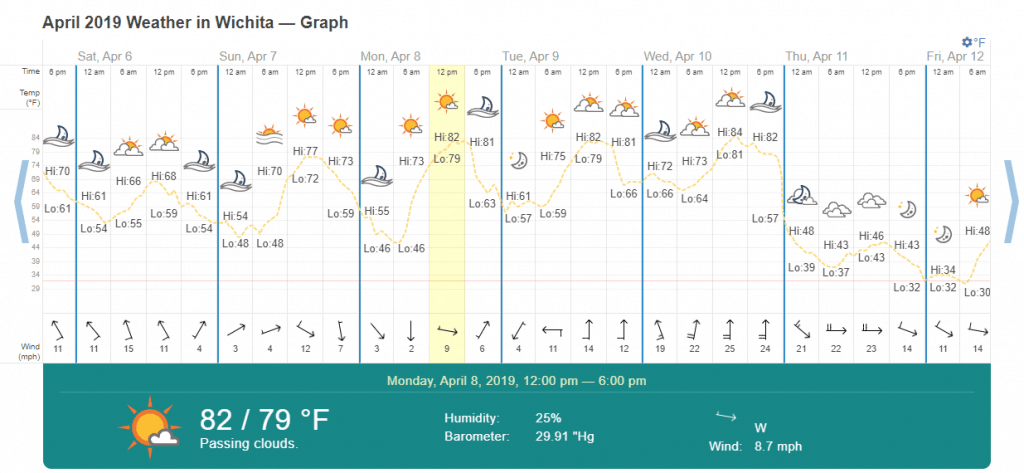 How to do a Spring Test of your Air Conditioner
When you go to test how well your AC is working, you will need to set your thermostat several degrees below the current temperature. Be sure that it's set to "cool".
Do you hear your outside AC unit kick on? If so, that's great. But you're not out of the woods yet. A running AC unit doesn't necessarily mean everything is in working order.
Do you feel cold air coming from your vents? Make sure it's cold air, and not just cool air. Your HVAC system may immediately put out cool air that is existing in the system, not air that's actually been cooled by the system. Waiting for some length of time may be necessary to adequately ensure what you're feeling is cold, air-conditioned air. Turning your thermostat down several more degrees may help you make sure it's indeed the cold air created by your HVAC unit.
AC Turns On: Are You in the Clear?
Is this Spring AC Test all that's needed to ensure your home will be kept cool this summer? Well, not exactly. Of course, there is no absolute guarantee that an air conditioner you test in March will work just as well in May or June. A lot can happen over a few months. Particles in the air like dirt, debris or pollen could wind up on your outside unit and severely clog it up. Perhaps a rodent has begun nibbling on the wires to your outside unit. There are a variety of issues that could potentially happen that may not be noticed by a visual check, especially if you don't perform seasonal maintenance on your AC system.
How can you be sure your AC is ready for the Kansas summer? Contact us. While you may know to turn to our Hanna technicians when you need a repair, also know that you can rely upon us to provide the work needed to prevent needing an air conditioner repair.
With a Spring AC Check & Tune-Up, one of our experienced technicians will come to your home and do all the necessary testing of your HVAC system. We will make sure that your AC isn't just running but working properly and efficiently. An inefficient air conditioning system will waste unnecessary amounts of energy, possibly leaving you with a larger than expected energy bill in the middle of summer!
Hanna's Spring AC Check & Tune-Up Includes:
Testing to make sure it works
Cleaning the outside AC unit
Changing the air filter
Checking duct work and all other components of your cooling system to make sure any possible problems or issues are detected and resolved
Checking that the thermostat is working properly
Spring AC Tune Up Special
Because a spring tune-up of your cooling system is the best way to ensure your house is ready for our next hot Wichita summer, we offer this special seasonal maintenance. Contact us to get the Spring AC Check and Tune-Up special between March 22 and April 23, 2021. For the special price of $99.00, we will make sure your AC is ready to handle the heat.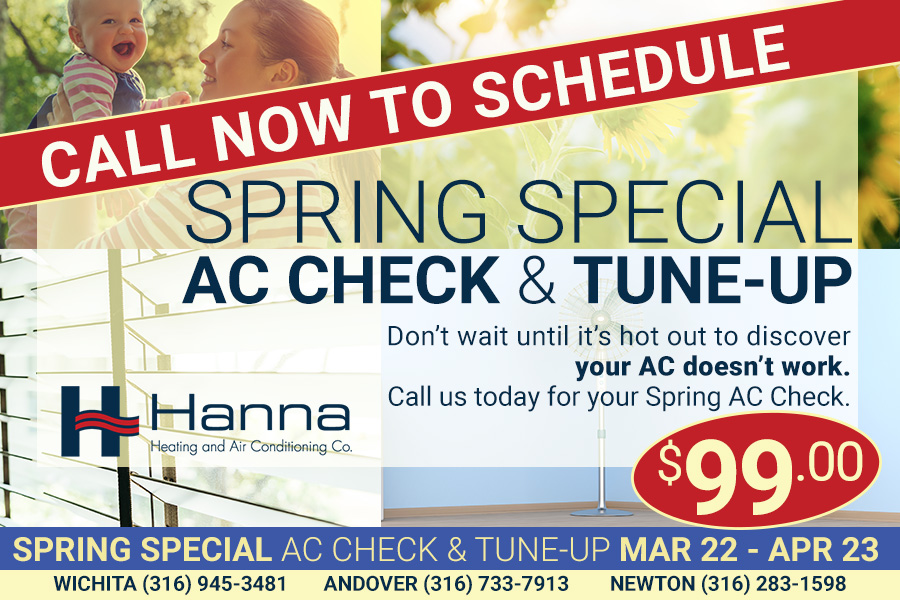 At Hanna, it is our commitment to provide the heating and air service you need as quickly as possible. If you allow us to service your air conditioning system before the summer sets in, you can rest assure you won't be sweating it out in the heat (like some of your neighbors) waiting on AC repairs.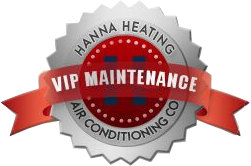 While this special will provide you peace of mind this summer, Hanna does provide this maintenance service all year round. With our VIP Maintenance program, you can receive maintenance checks, tune-ups and a variety of benefits all year long. With a discount on repairs, priority scheduling, and peace of mind knowing Wichita's heating and air experts are handling your home's comfort needs, there are great reasons to become a VIP member. Call us at (316) 945-3481 to see how you can put your home's systems in our hands.