Do Vent Deflectors Work?
Are Air Vent Diverters Devices a Good Way to Control Airflow?
Controlling the Air Out of Your Vents
Do you have an annoying vent that blows air on your face? Perhaps it is placed at the absolute worst place for where you sleep or sit. If you're looking for solutions to annoying airflow and are wondering if air vent deflectors work, this article will go over what you need to know to make a good decision for your home's comfort system.
Sometimes the location where vents were originally installed do not always work well for the homeowners. Whether you've changed the furniture layout or are new homeowners, several scenarios can make vent placement seem less than ideal.
Fortunately, dealing with vent placement problems doesn't require massive work to put in new vents. Hanna Heating & Air Conditioning is happy to help anyone find the solutions they need to enjoy a comfortable home. In this article, we'll look at some devices meant to redirect your air.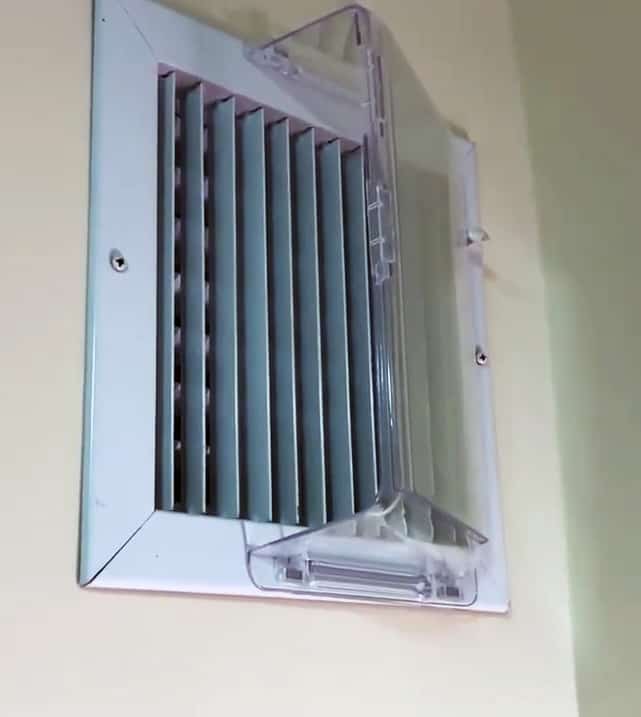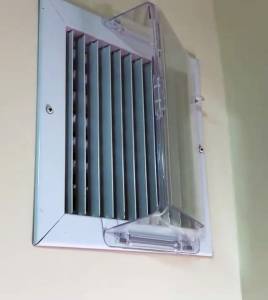 What are Air Vent Diverters?
Vent diverters are typically plastic accessories that fit right over your vents. They are supposed to direct your air to where you want it.
They can be called vent deflectors, vent diverters, draft diverters, vent extenders, or even vent redirectors. Whatever you call them, they do the same thing – change the direction of the airflow coming out of your vents.
They are not very expensive devices, usually costing between $10 and $30. They are easy for homeowners to install themselves. You can find them in local hardware stores, big box stores, or on Amazon.
Great Reasons to Use a Vent Deflector:
If you find problems with the way air is coming out of your vent, you need a better solution than blocking or shutting off your vents. Air vent diverters are definitely a better option to redirect your home's airflow. Some situations where a vent deflector may be helpful include:
Furniture You Don't Want to Move
Unused Rooms
Vent Near a Thermostat
Types of Air Vent Diverters
Ceiling Air Vent Deflector
Do you have air blowing in your face when you're trying to sleep? Perhaps the ceiling vent in your bedroom wasn't designed for where you placed your bed. You can get a ceiling vent diverter that can direct the air to blow straight down or across the ceiling.
Wall Vent Deflectors
You can attach a device to a wall vent that is inconvenient or is one that is getting blocked.
Floor Vent Deflector
Deflectors over floor registers can redirect air that is blowing directly into furniture. They can also be a great help to divert air that is blowing right to a leaky window. If you have an older home, you may lose the nicely cooled or heated air quickly out drafty spots.
Do Not Cover Your Vents
Vent deflectors are a much better option than other ways to deal with annoying airflow. For example, it is not a good idea to cover your vents. Your vents are designed to work together. One vent is a part of a larger system, a system that is designed to flow air throughout your home. And when you close too many vents, you disrupt the airflow, which can cause heating and cooling problems throughout your home.
If you have furniture over your vent, you block it and perhaps impede your heating and cooling system from working properly. The easiest thing to do is move any furniture that is blocking vents. But we know that isn't always a workable solution.
Using a vent deflector may help alleviate this problem. The deflector can redirect the hot or cool air to continue its path into your room.
Do Not Close Your Vents
For the same reason that you shouldn't block a vent, you shouldn't close a vent. It's a common misconception that you should close vents in rooms you don't frequently use because it will save energy and save money on your energy bill. That's not correct. In fact, the opposite is true.
When you disrupt the airflow of your HVAC system, it may have to work harder to keep your home at the desired temperature. That can cause your system to use more energy, resulting in higher utility bills.
You can learn more about why you should not close your vents in this article.
Bottom line: Air Vent Deflectors Work
Whether you call them vent diverters or deflectors, you may find these devices can help you improve your home's air flow. And that will enhance the level of comfort you feel throughout the year.
If you have any problems with your vents or questions about improving the airflow or efficiency of your home's heating and cooling system, just ask the HVAC experts at Hanna Heating & Air! Contact us online for service or call us at any of our three convenient locations:
Wichita – (316) 945-3481
Andover – (316) 733-7913
Newton – (316) 283-1598