Best Furnace Brands of 2023
What are the Best Heating Systems to Buy This Winter?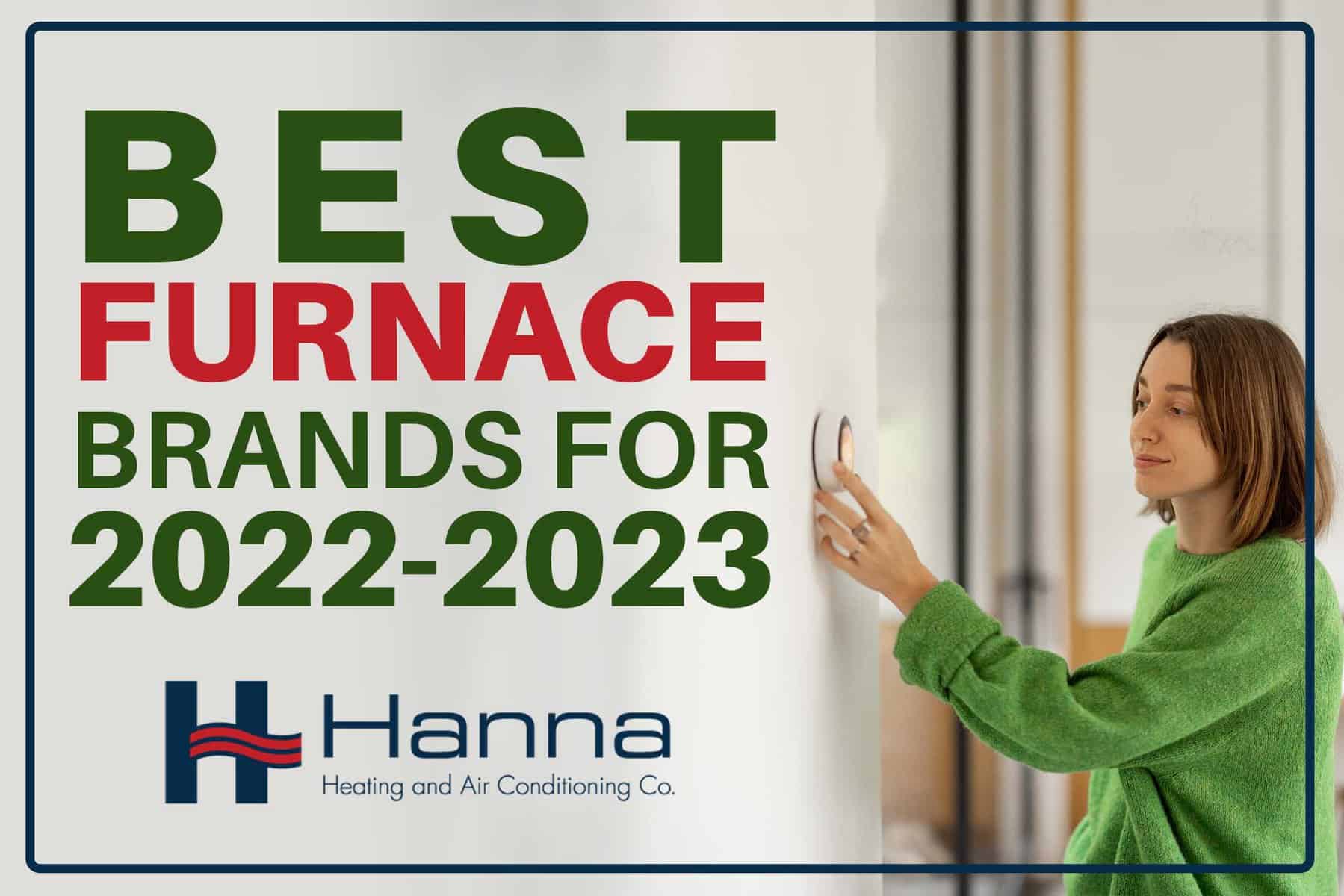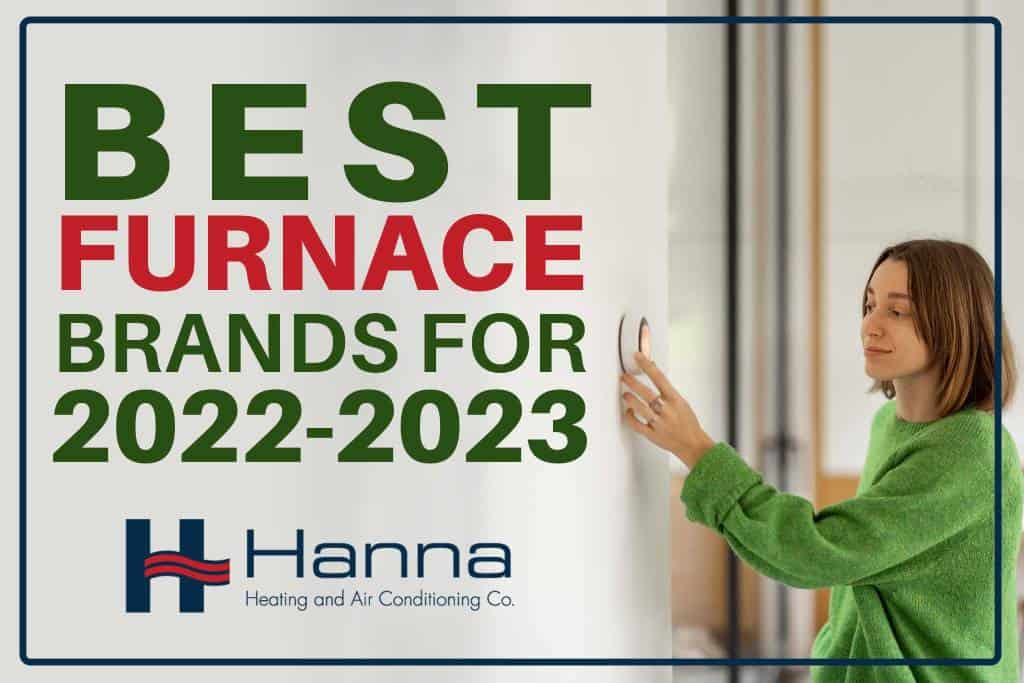 Worried your old furnace is not going to reliably get you through another winter? Purchasing a new heating system is a big decision for any homeowner. It is often one of the more expensive purchases you make for improving home comfort, but the good news is that it's one of the best investments as well. But when you are looking to buy, what are the best furnace brands for 2022 and 2023 that you should consider?
Our team at Hanna Heating & Air Conditioning will be working with homeowners all across Wichita, Newton and surrounding towns who are in the exact same boat. This is a decision that faces most of us about every 10-15 years.
A typical furnace can be expected to last about 12 years, but it can last quite a bit longer if:
It is a great quality furnace brand
It is exactly the right one needed for your home's size and structure
It was installed perfectly by licensed HVAC professionals
It received regular ongoing maintenance and tune-ups
As you head into making the decision of the next heating system you should buy, you have the opportunity to purchase a system that will reliably work well for a long time, delaying the next time you need to buy a home furnace.
Brands of Furnaces
When it comes to residential heating systems, you have a lot of choices. Not just that, but a lot of good choices. There are several high-quality manufacturers of furnaces and air conditioning systems. And if you're working with an experienced team of furnace installers, you are in a good position to pick a quality unit!
In fact, there are several heating and cooling brands produced here in America that are proven excellent brands of furnaces.
At Hanna Heating & Air, we install a variety of furnace brands. We choose only the best quality of furnace brands to install in our customers' homes. There are some Wichita HVAC companies that are providers of only one single brand of furnace or air conditioning systems. With Hanna, you will have your option among the best furnace for your home, among a variety of high-quality brands.
In fact, in our history of 3 decades of providing high-quality furnace installations in Kansas, Hanna Heating & Air Conditioning has won multiple awards from many furnace manufacturing companies for our excellent installation and service of their heating systems.
Best Furnace Brands 2022 – 2023
Goodman

Amana

Daiken

Bryant

Rheem

Ruud

American Standard

Trane

Carrier

Lennox

Not a One-Size-Fits-All Decision
Whether it's Trane, American Standard, a Lennox furnace, or a Goodman furnace, each brand has unique benefits. Some have incredible warranty policies, some furnace manufacturers go through intense quality testing, some offer the highest efficiency options while others provide the quietest operation.
Just as each homeowner and home has its own needs, each furnace brand provides its own particular benefits. Hanna Heating & Air Conditioning will help you understand which best brands of furnaces best fit you and your home's comfort needs.
Beyond Brand – The Importance of a Quality Installation
Buying the best furnace on the market will mean nothing if you don't have it installed properly.
A heating system involves many separate important components. The main heating unit does the heavy lifting, but you need a variety of other parts to make sure that the furnace properly and efficiently moves the heated air to all rooms in your house.
Not having proper ductwork or insulation or installing vents in improper places could keep even the best furnace brand from effectively doing its job. You need the entire system working together properly, and a licensed HVAC installer knows the process to make sure that is done.
Hanna Heating and Air is staffed with licensed, experienced furnace installers to ensure your brand-new furnace will work at peak conditions for a long time to come.
Important Factors in Buying a Home Furnace
Determining which brand of furnace is best isn't the only important decision. You also need to know WHICH furnace from that manufacturer you should buy. There are often several different types of furnaces available by each furnace brand. They come in different sizes, different levels of energy efficiency, different modes of heat speed, and other factors.
Each furnace is given an AFUE rating. This is like the SEER rating given to air conditioners. The AFUE is a rating of a unit's energy efficiency, and it can play a big role in determining how much your monthly energy bills will be. You can learn more about the AFUE and its effect on your heating costs by reading this helpful guide.
Another factor is furnace size. Bigger isn't always better. In fact, too large of a unit for your home could lead to problems and expensive heating bills. Knowing how to properly size a furnace for a home is usually left to the HVAC installer to determine through a scientific process, but you can learn more about sizing heating units for Kansas homes here.
When it comes to heating, HVAC technology has greatly improved. Instead of feeling no air, then suddenly a blast of uncomfortable heat from your vents, you can have a system that provides a steady, comfortable level of heat consistently throughout your home. Learn more about modern multistage furnaces here.
Have Questions About Replacing Your Furnace?
If you are not sure whether you need a new furnace or what furnaces you should consider, give us a call at Hanna Heating & Air Conditioning.
Our company has been trusted for 3 generations for honest and fair work in providing the services that homeowners need. We will not try to sell you on an unnecessary installation when a repair is all you need.
We will even provide a free estimate, so you know what to expect with a new installation! Contact Hanna online or by calling us at 316-945-3481.