AC Makes A Weird Noise
Troubleshooting Air Conditioner Sounds: Grinding, Hissing, Squealing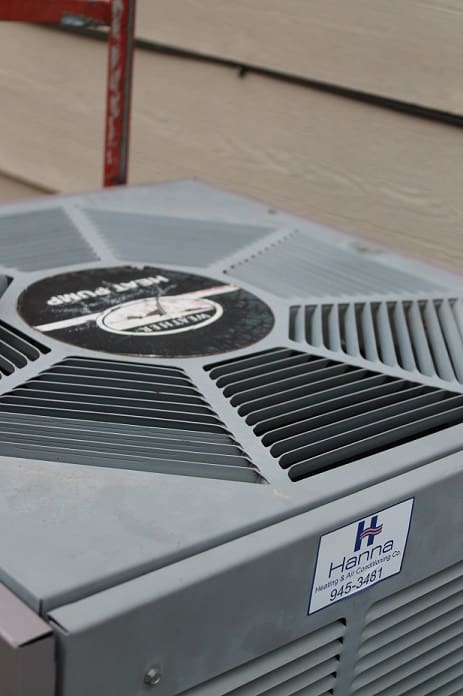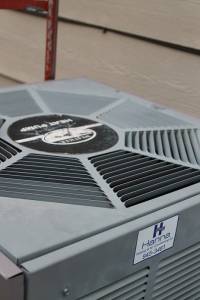 Your AC unit normally makes sounds, even if you're not noticing it. You may hear it kick on, but then typically, the hum quickly becomes background noise. However, if your AC makes a weird noise or something that doesn't sound normal, it's wise to take a good listen. While some AC sounds are common, certain noises are not. And they could indicate you have a problem.
Weird noises from any part of a heating or cooling system are often an early sign of a problem. Do not ignore a sound coming from your air conditioner that you suspect is odd or unusual.
Diagnosing Odd Sounds from Your AC
Typically, air conditioners can be rather loud. You will hear your outdoor unit running when you are outside or in a spot not far from where it's located. Air conditioners can be as loud as 70-80 decibels, which is about the level of noise that comes from a running dishwasher or light traffic on your street. Some ACs are louder than others. You can click here to find out which are the quietest air conditioners on the market today.
But if you are hearing something from your AC different than you're used to, that is something you should look into. First, listen closely and see if you can tell what type of sound your AC makes. Depending on what it sounds like, you could have a few different potential problems.
Hanna Heating & Air Conditioning has been repairing air conditioners since 1983. So we have fielded many calls over the years from Wichita-area homeowners who hear odd sounds from their cooling system. Our Hanna AC repair techs know what problems each sound could indicate. And they can address exactly what needs to be done, no matter what type or make of AC system it is.
Is Your AC Making a Squealing Sound?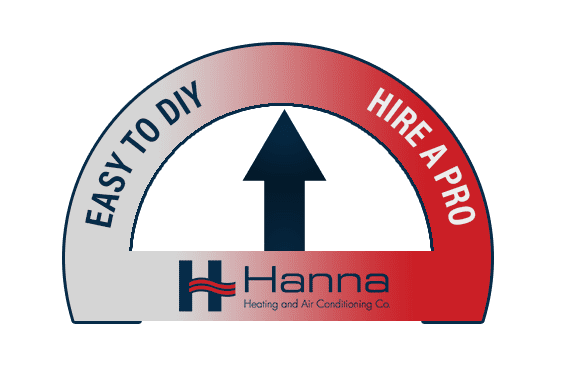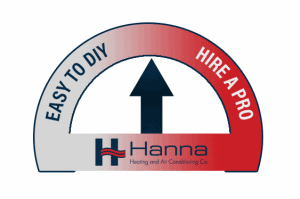 This sound may mean a problem with your air conditioner's motor fan.
If you have an older unit, the belt on your motor fan may have slipped. More modern air conditioners do not use a belt system. So if you have a newer AC, it's more likely the problem is with the bearings on the motor fan.
Depending on your repair skills, you can try to handle some troubleshooting steps to address a problem with your motor fan. You can see if you can tighten up or readjust parts that are loose or out of balance.
However, you may want to call for a professional AC repair technician like those at Hanna Heating & Air to address an AC that squeals. A skilled tech will inspect your unit and fully adjust any parts or fix any problems.
Buzzing Air Conditioner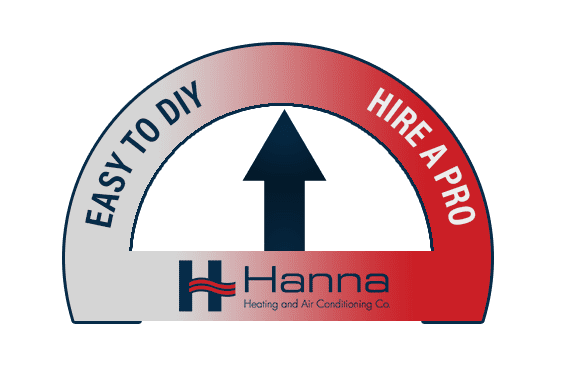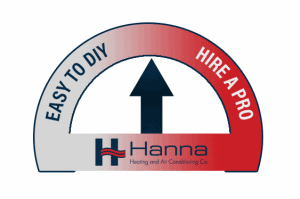 If your AC is buzzing instead of just the typical humming sound, that could indicate a few different possible problems.
Let's get right to the best problem you could have – a dirty air filter. A dirty or clogged filter could cause many problems if left ignored. Check to make sure your filter is still clean. If it's not, change it and see if that resolves the buzzing sound.
If it doesn't, that could mean that parts inside your AC system are malfunctioning. It could be as minor as loose parts or damaged feet on your outdoor compressor. Or the fan blades could be loose or out of balance.
However, a buzzing sound could also indicate bigger problems, such as a refrigerant leak or a broken compressor. Or you may have an electrical issue on your hands.
If your attempts at maintenance or tune-ups do not resolve the buzzing sound, call for a professional repair. A trained HVAC repair technician, like those on our team at Hanna Heating & Air Conditioning, will have the tools and experience to identify the problem and get it fixed.
Metallic or Grinding Noise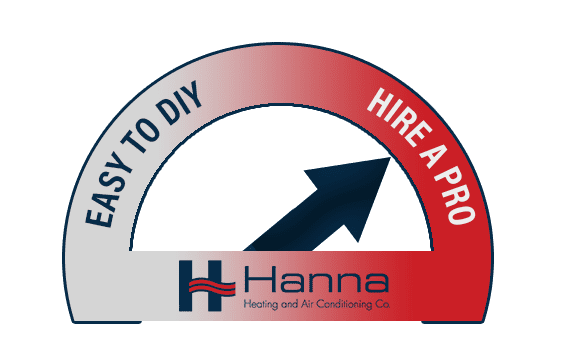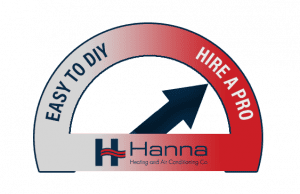 If your AC makes a noise sounding like metal grinding together, you likely have a problem with your compressor. That grinding noise you hear may be caused by the pistons inside your compressor not working properly.
But another problem that can cause this metallic sound is when blower fan belts are loose or damaged. You could be hearing the fan belt rubbing up against other parts inside the AC.
Unfortunately, this is probably not a problem you want to troubleshoot yourself. If the issue is with a fan belt, that is not always an easy repair. And if there is a problem with the compressor, you may need to have that part replaced. A professional AC repair technician looking at your system will ensure that the right problem is diagnosed and properly addressed.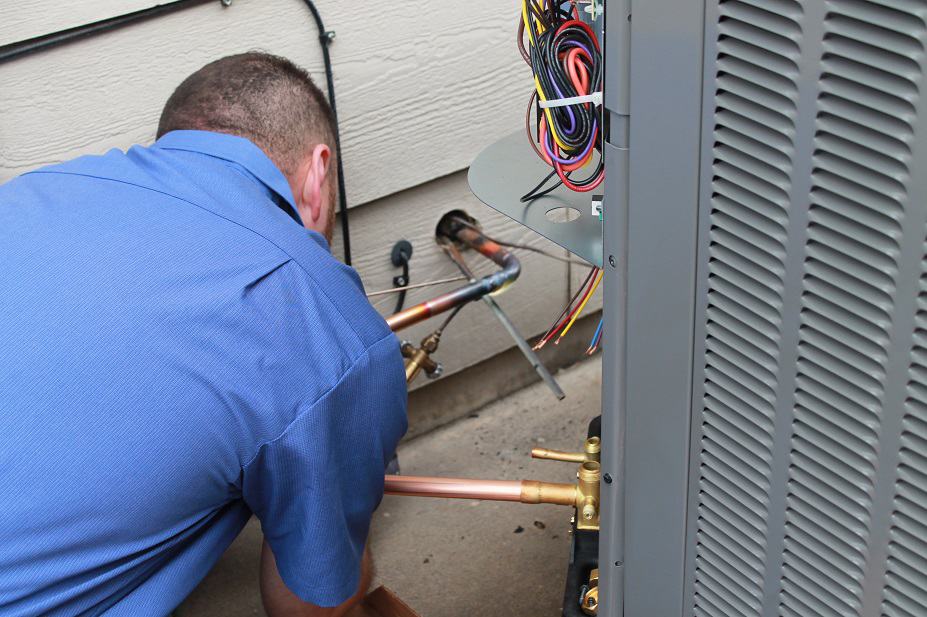 AC Sounds Like it is Hissing or Screaming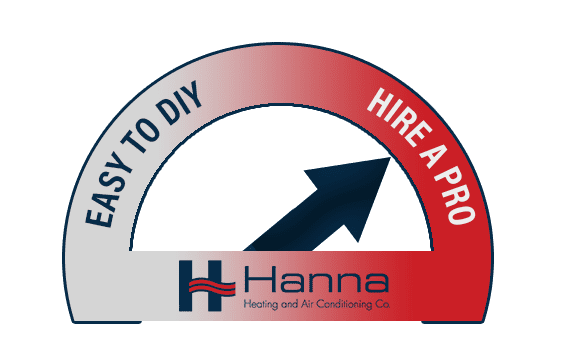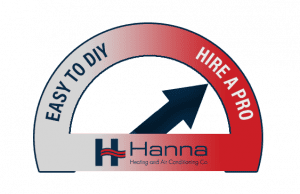 If you hear what sounds like a hissing noise or even something like screaming, get that addressed right away. Those sounds there may be a problem as dangerous as a refrigerant leak. Refrigerant leaks threaten your health and can lead to more problems in your air conditioning system.
Other problems could cause this, such as your compression pressure being too high. Because of the concern for a leak, you will want to have a professional HVAC technician look into your home's system. If you hear a hissing or screaming sound from your AC, call Hanna Heating & Air for quick repair at (316) 945-3481.
Hanna Heating & Air Conditioning provides 24/7 emergency repair and service throughout the Wichita area, including locations in Andover and Newton.
Shut Off a Screaming AC. While the solution does require repair from an experienced professional, the problem could be a danger to your home and family, so you should turn off the AC if it's making a hissing or screaming sound.
Banging, Clanking, Rattling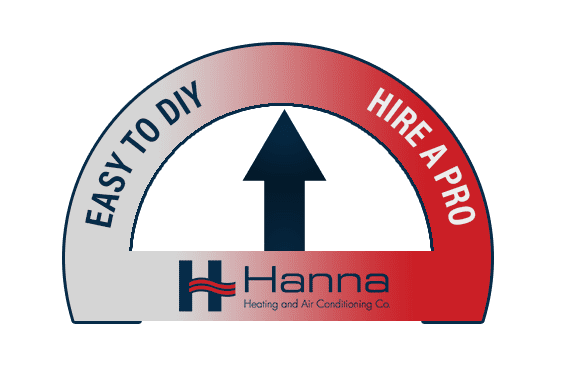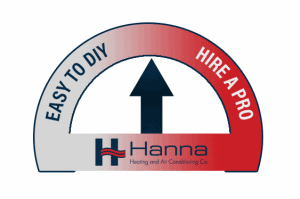 If it sounds like something is banging around, parts inside your AC may have become loose or broken off. Those parts may be what's making those bangs.
If you can spot the loose part and tighten it yourself safely, you may be able to fix the problem. But if that doesn't stop the banging, call for a professional AC repair. Loose parts can damage your system and other components inside it if they don't get repaired.
But also, a banging or clanking noise could indicate an issue with your compressor. It may need to be replaced. A good AC tech will be able to identify that.
AC Makes ANY Weird Noise
Do not ignore an odd sound coming from your AC. They could be an early sign that something is wrong with your air conditioner. Whatever the problem is will likely cause further problems or damage if you ignore it.
Having a repair or tune-up may save you money in the long run. When your cooling system is malfunctioning, it has to work harder to keep your home cool. Having it adequately fixed, adjusted, and cleaned means your AC will be performing at optimum efficiency.
By getting necessary repairs done right away and ensuring regular AC maintenance is handled, you can avoid, or at least delay, expensive repairs and have your system last longer.
Count on Hanna Heating & Air Conditioning to repair or maintain your home's AC system. For three generations, we've provided professional quality HVAC service to Wichita and the surrounding communities.
You can reach us by conveniently sending us a message online or by calling (316) 945-3481.